Shipping by air from China can bring your air freight cargo from a factory floor in China to your warehouse in a few days. Nonetheless, air freight to China is not a viable solution for all freight shipments. Sea freight container shipping is good for large qty shipments.
In this guide, you will learn more about air freight, air freight costs, import customs clearance procedure, insurance options, and how much air shipping from China.
If you're ready, let's get started!
How To Arrange Air Cargo from China to the USA?
Did you know that ordering air shipments from China is super easy? Just follow the steps listed below.
Confirm what goods to order with your China Suppliers.
Inquiry from shipping agents or freight forwarders from China and carefully compare their air freight shipping costs.
Choose suitable shipping methods and decide which freight forwarder is your shipping agent.
Provide the proforma or commercial invoice, which has all the details of your shipments and supplier's information, to your China shipping partner. Let them provide logistics solutions for your choice. They usually share cost-effective shipping offers based on long-term cooperation goals with their clients.
Place an air freight shipping order with your partner. Then they will handle the shipping process for you. Including pickup from the supplier, shipping documents checking, Buy Customs bonds, providing cargo insurance, customs clearance, Paying customs duty, and delivery to door. No matter whether you ship by air freight to port or express shipping to door.
What Are the Major Airports for International Trade shipping from China To the USA?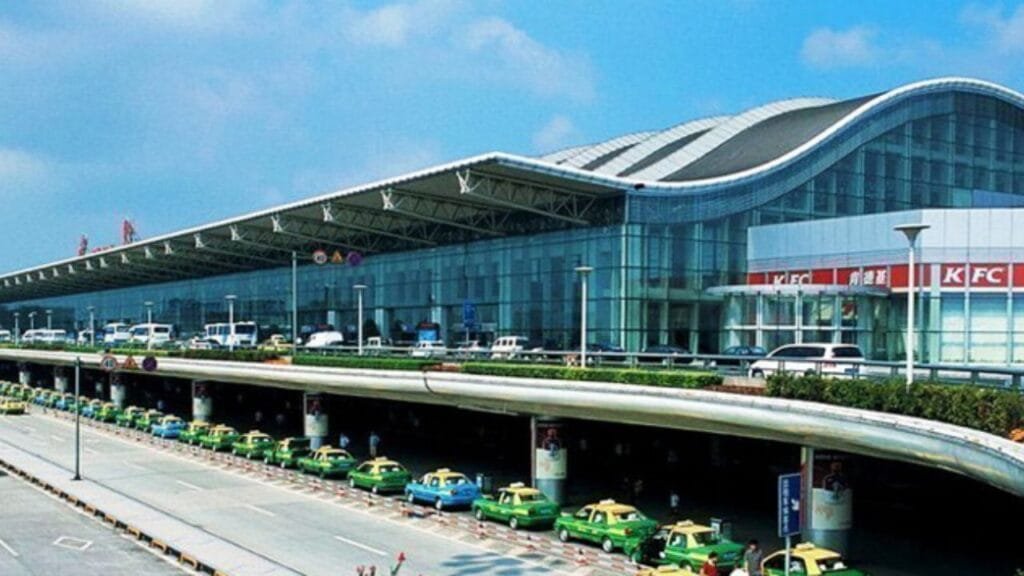 An international airport is essential for air shipping from China to the USA. As a crucial country in Asia to send international shipments, China is also popular with its international airports across the globe. Here is the list of the main airports in China based on their air cargo shipping:
· Chengdu Shuangliu International Airport (CTU)
· Shenzhen Baoan International Airport (SZX)
· Guangzhou Baiyun International Airport (CAN)
· Beijing Capital International Airport (PEK)
· Shanghai Pudong International Airport (PVG)
How Much Is Air Freight Cost from China To USA?
How much is air freight from China to the US? Keep in mind that different airlines for air freight from China to the United States offer a selection of services based on the destination and the conditions which the supplier or importer is looking for.
This table compares some air freight costs from China to the US. We also include in the list information about air freight cost per kg from China
| | | | |
| --- | --- | --- | --- |
| Departure Airport | Destination Airport | FOB Price | Minimum Order |
| Guangzhou | Miami | $3.85 – 4.5/kg | 45 KG |
| Beijing | Detroit | $4.2 – 4.8 /KG | 45 KG |
| Shenzhen | Memphis | $4.2 – 4.8 /KG | 45 KG |
| Shenzhen | San Francisco | $1 – 10 /KG | 1 KG |
| Shenzhen | Washington | $4.2 – 4.8 /KG | 45 KG |
| Beijing, Shanghai, Shenzhen, Guangzhou | USA | – | 1 PIECE |
| Shenzhen | Oakland | $1 – 6 /KG | 1 KG |
| Shenzhen | Miami | $4.2 – 4.8 /KG | 45 KG |
| Beijing, Qingdao, Shanghai, Shenzhen | USA | $2.1 – 4.7 /KG | 100 KG |
How Long Does It Take for Air Freight from China To USA?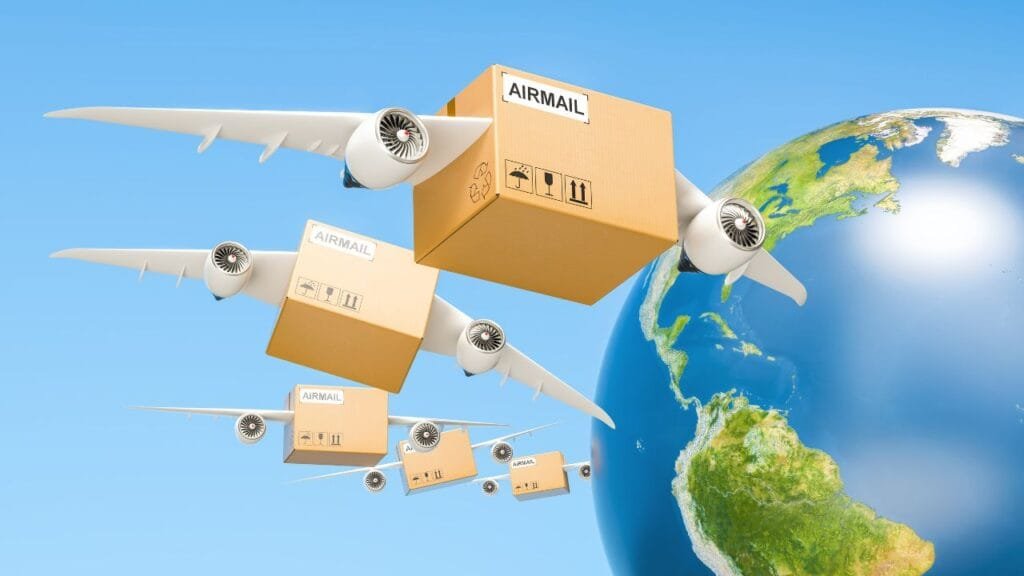 Your transit time for air shipping from China to USA will be influenced by shipment size, location, and season. Take note that transit times are not always the same. Your air cargo shipments may be delayed depending on acts of nature, market conditions, and other occurrences.
You can use the following table for timing estimates for the air freight shipping method.
| | | |
| --- | --- | --- |
| Departure Airport | Destination Airport | Transit Time |
| Guangzhou | Miami | 4 hrs. |
| Beijing | Detroit | 3 – 4 days per route |
| Shenzhen | Memphis | 3 – 4 days per route |
| Shenzhen | San Francisco | 1 – 4 days |
| Shenzhen | Washington | 3 – 4 days per route |
| Beijing, Shanghai, Shenzhen, Guangzhou | USA | 3 days |
| Shenzhen | Oakland | 7 days |
| Shenzhen | Miami | 1 – 4 days per route |
| Beijing, Qingdao, Shanghai, Shenzhen | USA | 1 day |
Below is the air freight transit time for express deliveries:
DHL Express shipping air freight transit time
The transit time for international express delivery services is 1 to 3 days.
FedEx Express shipping air freight transit time
FedEx has a transit time between three business days to seven business days from when the express air freight delivery service receives your air freight package.
UPS can deliver your air freight shipment within two days to your desired location.
Documents Required for Air Shipping from China
Having a freight forwarder only indicates you don't need to learn everything from the beginning about the freight, such as shipping costs, customs clearance process, air freight rates, other shipping methods, and so much more.
However, it will help if you be ready for the barrage of paperwork and equip yourself with the expertise about the important air freight documents.
You must take a few minutes to ensure that all the proper documentations are complete and accurate. Those few minutes are much worth your effort. Ensure you also have a freight base and variable costs reference. Do not blindly accept every fee and surcharge.
· Commercial invoice
Your air freight service documentation must include a commercial invoice. This kind of invoice involves a comprehensive description of each item in the air freight. This is essential whether you are choosing sea or air freight.
It also lists the value of every ocean freight item and the total value and dimensional weight of the shipment. Some nations may need to use their specialized invoices.
That commercial invoice also involves basic details about the transaction, like the name and address of the shipper and seller, as well as the delivery date and payment terms.
· Destination control statement
This document normally appears on commercial invoices, shippers' export declarations, and airway bills of lading. This statement informs the carrier and foreign parties that the item might be exported only to a specific destination.
· Inspection certification
Some countries and purchasers need an inspection certificate. That certificate attests to the specification of air freight shipping. A third party normally does the inspection. You'll get an inspection certificate from an independent testing company.
· Export packing list
An export packing list is normally more comprehensive than packing lists utilized for domestic shipping methods.
Here are the examples of what an export packing list involves:
– Place of origin of goods
– Weight of the load
– Quantity of the cargo
– The detailed specification of the shipping goods
– Full name and complete address of the consignee
– ID number of the company
– Full name and complete address of the shipper
– Freight cost in US dollars
Normally, the shipper uses the packing list to confirm the dimensional weight and volume of the shipping goods. Customs clearance officials in the US and in foreign nations may also utilize that list to check the air freight shipment.
· Bill of Lading
The bill of lading determines the consignee, shipper, and the types and quantity of the cargo ship goods. It's the contract between the owner of the goods and the carrier. That's also the case with different shipping methods.
·        Shipper's export declaration (SED)
If any commodity has a value going beyond $2,500, then SED is needed when exporting goods from the USA. Keep in mind that the US Census Bureau is gathering this data for statistical purposes.
They are currently undergoing a shift that will result in mandated electronic filing for SEDs. That's all the more reason to utilize electronic shipping document management in your company.
· Certificate of origin
This is used to declare which nation the air freight shipment originated in. That's essential for import customs clearance purposes, as each international location carries unique regulations and rules based on where the goods originated.
Factors Affecting the Air Freight Costs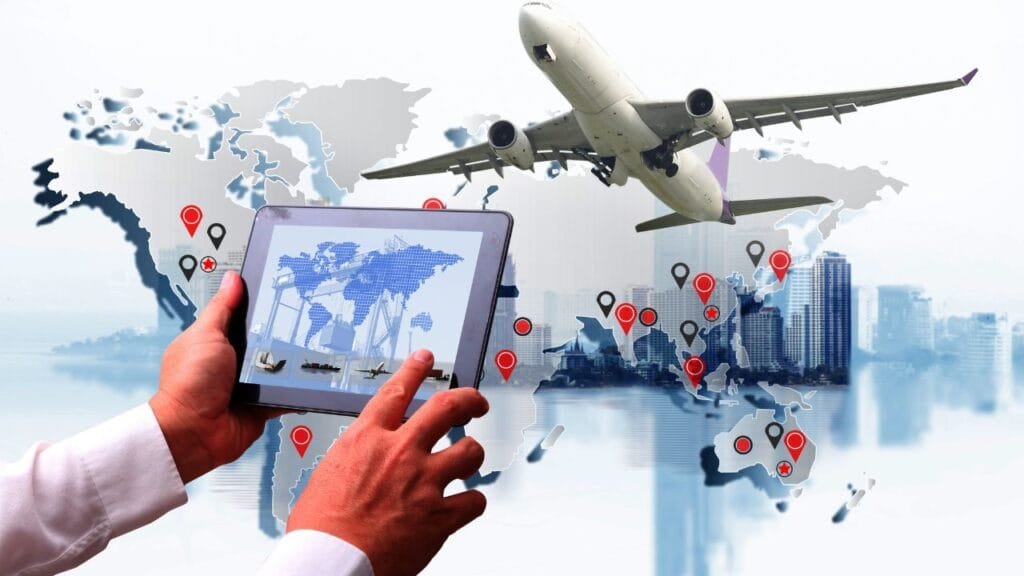 Considering air freight from China to the USA, different factors impact the shipping cost of air freight that can be controlled by studying them. These include:
· Weight and volume – They are essential for pricing as heavier and bigger cargos cost more.
·        Temperature-sensitive shipment – Transferring goods that require special temperature costs more than others.
·        Operating expenses – By boosting parking fees, security measures, landing fees, tariffs, and fuel costs, the air shipping cost will also be increased.
· Regional factors – Other scenarios like terrorism, war, and the strike will lead to low demands. Normally, main and busy airports will optimize their costs based on the scenario.
·        Economic conditions – The costs will be raised with great economic conditions.
· Speed – There are numerous speed options to deliver shipments. The sooner the products will be received. The higher cost must be paid.
·        Manpower – The number of employees helping send freight or handling the documents can impact the shipping cost.
· Containers – These are utilized for goods' conservation due to the trip's damages.
· Demand – When consumers need a certain thing, the cost will be increased. Air shipping cost will also be increased when the need for special shipping services arise.
Tips To Save Air Freight Costs When Shipping from China?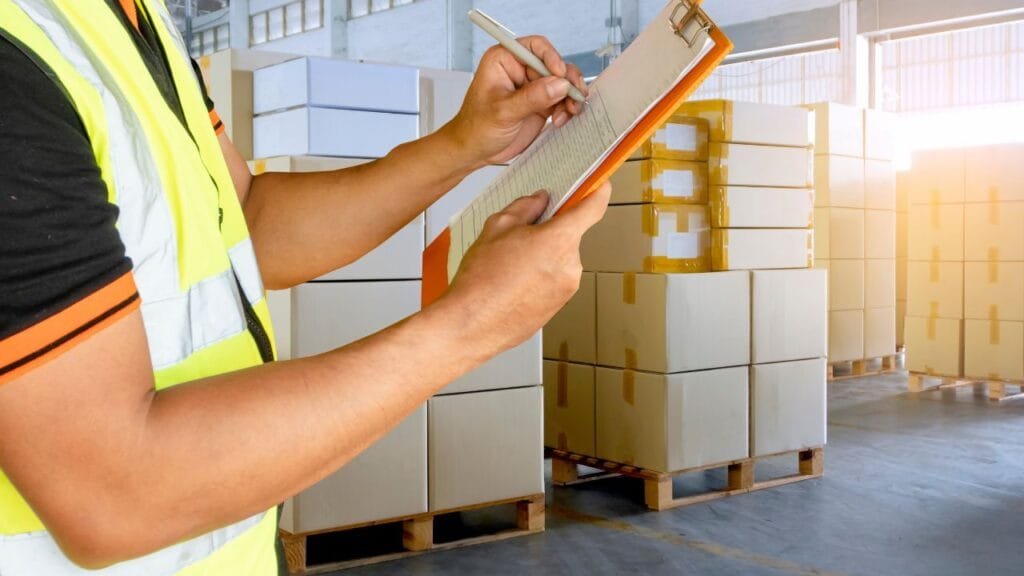 Looking for a cost-effective solution for shipping from China to the USA? Here are some tips for you to consider:
· Ship more but less often
Motivate your customers to take bigger orders. It will not just save you money on cargo shipping, but it lets your customs save money overall.
· Ship on off-peak days
Shipping during the weekend will substantially lessen your air freight costs, too.
· Build relationships with freight forwarders
When shippers maintain their business with a freight forwarder, it enables a more strategic, long-term relationship to build.
· Outsource your transportation department
Outsourcing your transportation and freight forwarding will allow you to transfer the burden over to them. Such agencies can buy operational products in bulk, such as fuel, parts, or accessories. Even if you have freight forwarders, you'll still save more money on air freight at the end of the day.
Why Choose DFH As the Air Freight Forwarder from China To the USA?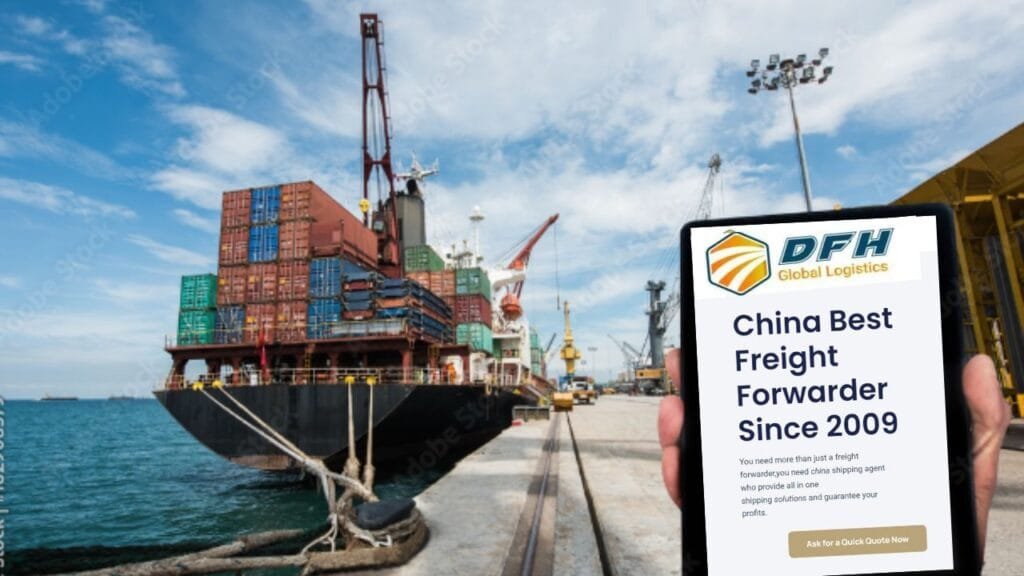 If you're looking for reliable freight forwarders that can bring your air freight from China to the USA, DFH got you covered. We have been offering broad shipping services to our customers across the world.
As a reliable shipping company in China, we only guarantee no shipping delays, smooth shipping routes, fast shipping time, and safe shipping options. Call us today to find out more!
Conclusion
I hope you get loads of valuable information and inspiration on how to lessen shipping costs and pick the best shipping method for your shipment through this article. If you are still confused and have concerns, leave us a quick comment below.
Contact our team today to get real-time air freight rates or help you source and ship your shipments. We wish you the best of luck!
FAQs about Air Shipping from China
Want to know about USA air freight shipping? Have more questions in mind that you wish to be answered? Here it is!
Q: What is the cheapest air freight from China to the USA?
Air freight from China is about $3 per kilo. Standard air freight is the cheapest shipping method for air freight shipments between 250 and 500 kilos. Those light air freight shipping from China might be charged on dimensional weight instead of the actual weight. Air freight offers speedy delivery.
Q: Does DHL use air freight?
DHL is an excellent freight forwarder partner for all your international air freight shipping as the company co-owns and partners with numerous airlines across the globe. Their air shipment services provide same-day, express, and door-to-door shipping.
Q: Does air freight go through customs?
Normally, you will go through customs clearance when you arrive in a country that's different from the one your flight department is from. You will encounter the entire customs clearance process while exiting the airport's final destination.
You will always go through customs whether you land at Los Angeles International Airport, Chicago O'hare International Airport, Memphis International Airport, Louisville International Airport, or Miami International Airport.
Q: How much does air shipping from China cost?
The cost of USA sea freight shipping and air freight shipping from China to the USA depends on different factors, including the size and weight of the goods shipped, the distance the cargo travels, and the shipment's urgency.
Normally, businesses could expect to pay anywhere from $5 to $10 for kilograms of goods shipped by air.