For many business owners, air cargo and air freight are utilized interchangeably to transport shipments by air. These two models of long-distance shipping are similar. Nonetheless, there are unique differences between them that could impact which method of transportation is most applicable to your needs.
What Does Air Freight Mean?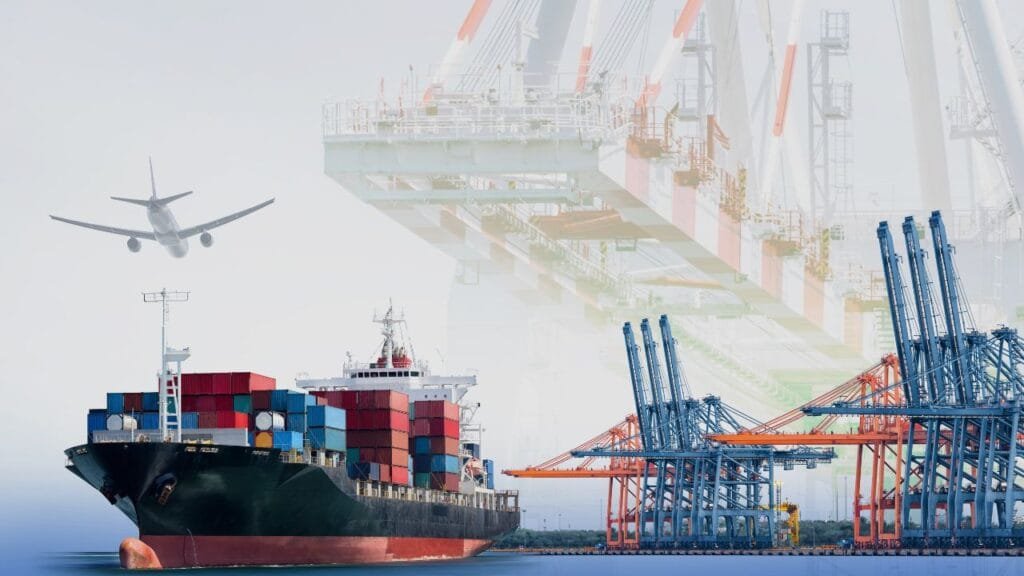 Air freight is the term utilized for goods shipped by air and transported in a cargo hold. Compared to cargo, air freight cannot go on passenger planes. As an alternative, it is also transported on dedicated planes. Also, air freight is typically handled through a freight forwarder.
Unlike ocean freight, air freight plans move anything which could be sold or bought. You can ship whatever you want by air, such as construction equipment, packages, letters, etc.
What Is the Difference Between Air Cargo and Air Freight?
Air cargo and air freight are two different shipping options often used to transport goods or products long distances. While they may appear similar, there are some key differences between them.
Air cargo is typically used for large shipments of high-value items, while air freight is generally used for smaller quantities of various items. Additionally, air cargo tends to be more expensive than air freight due to the specialized handling requirements associated with larger shipments.
Air cargo is more generally suitable for shipping time of sensitive or perishable goods, while air freight can be used for a broader range of products. Ultimately, choosing these shipping options will depend on your individual needs and preferences as a shipper.
What Goods Are Generally Shipped Via Air Freight?
Air cargo rates are often costly, and that's why it's limited to smaller, high-value goods or time-sensitive items like:
· Seasonal shipments
· Documents and samples
· Pharmaceuticals and medical goods
· Apparel
· Electronics
· Perishable goods
· Consumer goods
Benefits Of Choosing Air Freight Solutions
There are many benefits to choosing an air freight logistics company specializing in air freight. That's why this shipping method is so common.
Even though shipping by air is not as cost-efficient as other methods like ocean freight, its benefits may outweigh the nominal costs. Also, air freight shipping may be your ideal solution depending on your particular supply chain needs and logistics requirements.
Here are some of the benefits of shipping by air:
· Air freight does not involve less than container shipments like in ocean freight
· Does not need as much packaging as ocean freight
· Easier to track your shipments
· Suits time-sensitive shipments like perishable goods
· Offers a high level of security with less risk of damage or theft
· Has global reach
· Air freight has faster transit times than other methods like ocean freight
· Has a dependable schedule with dependable arrival and departure times, which are only influenced by harsh weather
The Efficiency of Shipping Via Air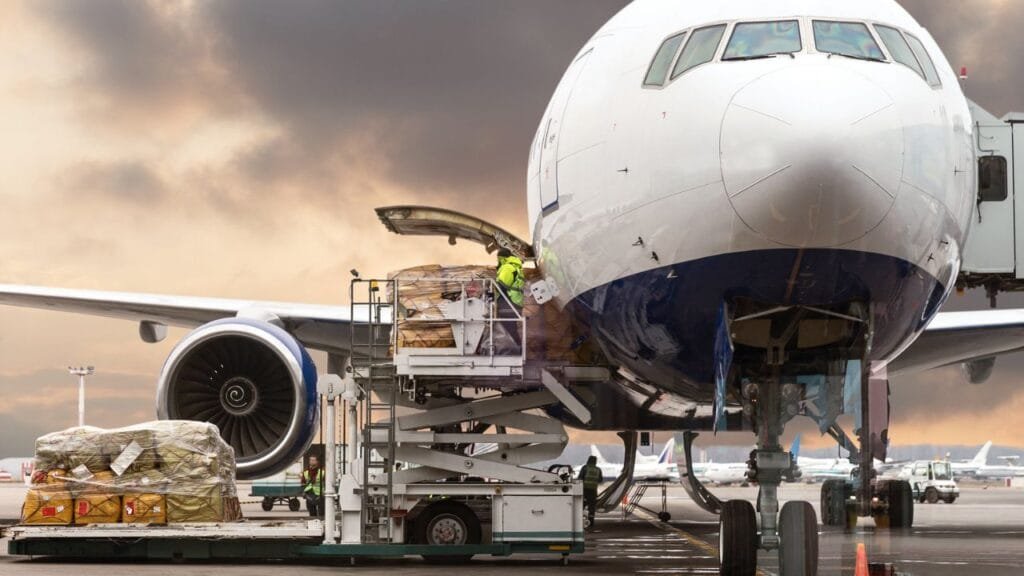 Due to the high value or perishable nature of most shipments transported, air freight is the most viable alternative accessible. Why? That's because it's the fastest mode of transportation accessible that can also cover long distances in a short period. It also enables goods to be shipped to hard-to-access locations.
How To Calculate the Chargeable Weight of Air Freight Shipment?
Here's a good example of how you can compute air shipment rates:
Example of Gross weight > dimensional weight air freight shipment.
XYZ Company will ship some freight from LA to Shenzhen. The shipment is composed of 5 boxes, each weighing 30 kilograms and each measuring 50 x 40 x 40 centimeters / 19.685 x 15.748 x 15.748 inches.
The actual gross weight is 5 boxes x 30 kilograms each = 150 kilograms. The volumetric weight in kilograms using centimeters is (50 x 40 x 40cm) x 5 boxes / 6000 = 67kgs. The volumetric weight in kilograms using inches is (20 x 16 x 16) x 5 boxes / 366 = 67kgs.
Therefore, 150 kilograms is greater than 67 kilograms. The total weight would be 156 kilograms, which, in this case, is the gross weight.
Example of gross weight < dimensional weight air freight parcel
XYZ Company will ship some freight from LA to Shenzhen.
The freight is composed of 3 boxes, each weighing 10 kilograms. Each measure 50 x 40 x 40 centimeters / 19.6 x 15.7 x 15.7 inches.
The actual gross weight is 3 boxes x 10 kilograms each = 30 kilograms.
The volumetric weight in kilograms using centimeters is (50 x 40 x 40cm) x 3 boxes / 6000 = 40 kgs. The volumetric weight in kilograms using inches is (19.6 x 15.7 x 15.7) x 3 boxes / 366 = 40 kgs. Hence, 40 kilograms is greater than 30 kilograms. The chargeable weight will be 40 kilograms. It is the Dimensional weight.
Air Freight Shipping Price and Costs
When we talk about air freight & air freight shipping, volume and weight are important factors. Air freight companies charge by either actual weight (gross weight) or dimensional weight (volumetric weight), depending on which is more expensive.
Air freight unit price depends on the original address and destination address that you need. Meanwhile depends on product's name and the shipping season. All of these are the factors that influence the Price and costs.
Send an inquiry about your detailed shipments to get a quick quote within 2 mins.
Tips To Save Air Freight Costs
Air freight rates can be high in cost, but there are many ways for you to cut those costs. Air cargo rates can also scale quite high, depending on numerous factors like shipment type, distance, and the number of shipments per month, among other things.
Below are a few cost-effective tips you can consider.
Optimize air package from size and total weight
Your air freight is going on a long, grueling journey overseas. That's why spending some money and time ensuring it is properly wrapped is essential. Remember that numerous hands will handle it numerous times during the air freight, loading, and cross-docking stages.
Compare several international freight forwarders' offer
When choosing air freight forwarders or carriers to take care of your air shipping package, it's smart to get numerous quotes for comparisons. Nonetheless, it's also crucial to realize that not all forwarding companies and air carriers worldwide are the same.
Other forwarders will include several companies in their quote, while some charge extra or do not offer them.
Even if two air forwarding companies are limited and include the same air freight services in their quote, the quality could also differ substantially regarding the standard of service they offer.
To get accurate quotes for air cargo rates, you need to be as specific as possible when conveying your cost air shipping needs.
For instance, when do you plan the delivery to leave or arrive, what are you transporting, the size and total weight of the parcel, where are you sending the parcel to, how do you like it transported, on what terms, and how fast.
Presenting detailed information about your air ship parcel requirements will leave no room for ambiguity when the shipping company offers a quote for air cargo rates.
Other tips to consider include:
Make sure they're trustworthy

Look for a forwarder with the right knowledge in air cargo industry

Guarantee they have a great network for air cargo services

Pick a forwarder with the right services for your packages

Select someone with a clear pricing structure

Validate the air freight rates including costs of cargo insurance

Make a delivery plan for every shipment in advance
Keep in mind that having better air freight and ocean freight planning enables air delivery solutions to lessen such costs, then pass some of them on to you. Planning could be enhanced on all aspects of the supply chains, from pickup and staging to live loading.
Also, the longer the notice, the more carriers could do behind the scenes to become more efficient and come to you with a better cost.
Avoid shipping at peak season
Some days are more expensive than others. It depends on demand, even though that's the case that Friday is the best price day to ship. Remember that many receivers of your shipments want to be stocked for the weekend rush and will be seeking to receive goods on
Thursday or Friday. Those need to be shipped on Wednesday or Thursday.
Therefore, if your package is not on limited supply and can wait until Friday, you might get yourself a better deal, not to mention fast speed.
Why Is DFH The Best Air Freight Forwarder for Your Air Cargo Shipments?
Air freight & air cargo shipping is one of the best ways to send your goods over a long distance, but determining the ideal approach to logistics by air without professional help can be complicated.
At DFH, we provide timely, dependable service for customers who need international air shipping, parcel tracking, and other supply chain management solutions. Emergency and temperature-controlled shipments by air freight from China to overseas are one of our services.
DFH provides our customers with comprehensive international air freight solutions passed on the International Air Transport Association standard ground handling basis and a safe operation of aircraft. As one of the best air freight forwarders since 2009, DFH with good relationships with many China Airlines companies. No matter if it is small packages or dangerous goods. The transit time for our air freight is always at high efficiency and competitive prices if you ship via the DFH team from China.
Conclusion
Air freight & air cargo shipping don't seem to have a big difference. These terms can be used interchangeably in the shipping industry, and the only time such terms are distinguished, depends on the delivery company you utilize.
Do you need help controlling the air freight shipments' costs from China to your destination? Contact our customer service team today. Our expert service squad can answer all your concerns and help you navigate the complicated world of freight delivery with total ease. We also offer special handing on top of shipping by air, including ocean freight, door delivery, and more. We guarantee fast transit times and affordable costs. Call us today.