Are you one of those people wondering how to start sea freight shipping from China to the USA? Look no further because this guide has got you covered.
Keep reading to learn more about how to get straight with the shipping process of sea freight services.
You will be prepared with all the material you need to start at the end of this complete guide.
We have an article talking about the Incoterms. EXW, FOB, DDP, CIF, and so on. It is very helpful for you to understand more the sea freight and save sea freight costs.
What is Sea Freight?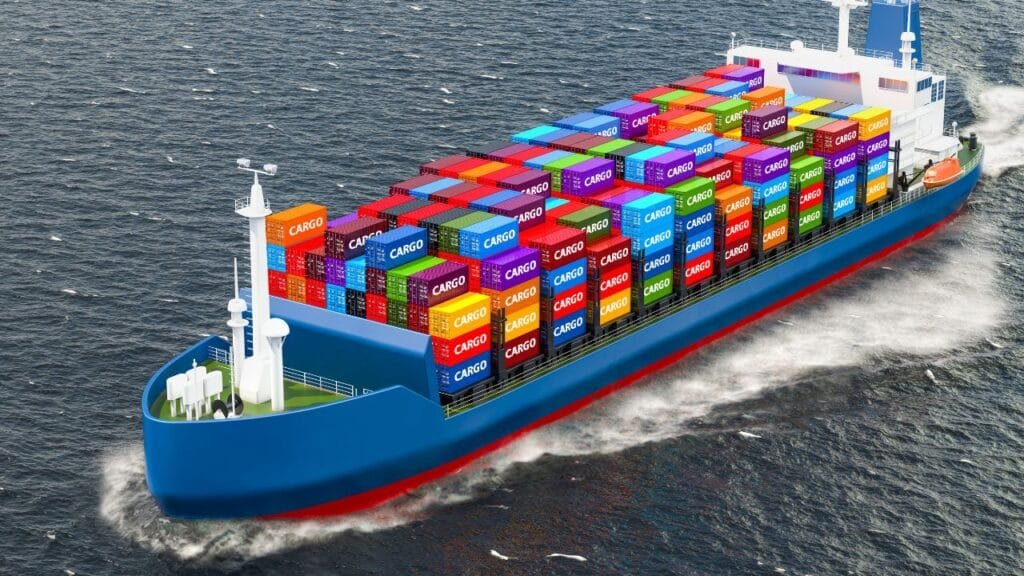 In case you didn't know yet, sea freight is the shipment of goods by the ocean. It is a slower and cheaper form of transportation than air freight but more dependable than land freight.
Ocean freight is essential to the international economy, transporting goods between continents and countries. Ocean freight is the most typical form of transportation for goods like electronics, cars, clothes, and food.
It will help if you keep a few things in mind when selecting a sea freight forwarder. You must first remember whether you need a full container load (FCL) or a less container load (LCL).
Sea Freight LCL (less than container load)
LCL standards for less than container load. That indicates you share the container space with other customers.
Hence, you pay for the space used by the product. Ocean freight LCL is perfect for compact and small goods.
Sea Freight FCL (full container load)
FCL stands for full container load and is a deal for big and heavy loads since the price of every unit LCL shipping is high. Sea freight FLC indicates you own the full container and won't share it with anyone else.
You also pay for the entire container. In short, they load and seal the goods in the factory after the packaging and production. The transit time takes three to six weeks.
Benefits of Sea Freight from China to the USA
Sea shipping from China has many benefits, including flexibility, reliability, and cost-efficiency.
Ocean shipping from China is often the most cost-efficient alternative for shipping goods globally, particularly when shipping big cargo volumes.
It's also very dependable transportation, with goods arriving at their destination country or destination port within a few weeks.
Further, ocean freight shipping from China is a flexible shipping method, with different routes and vessel types accessible to meet the number of needs of various shipping schedules and goods.
Sea Freight vs. Air Freight from China to the USA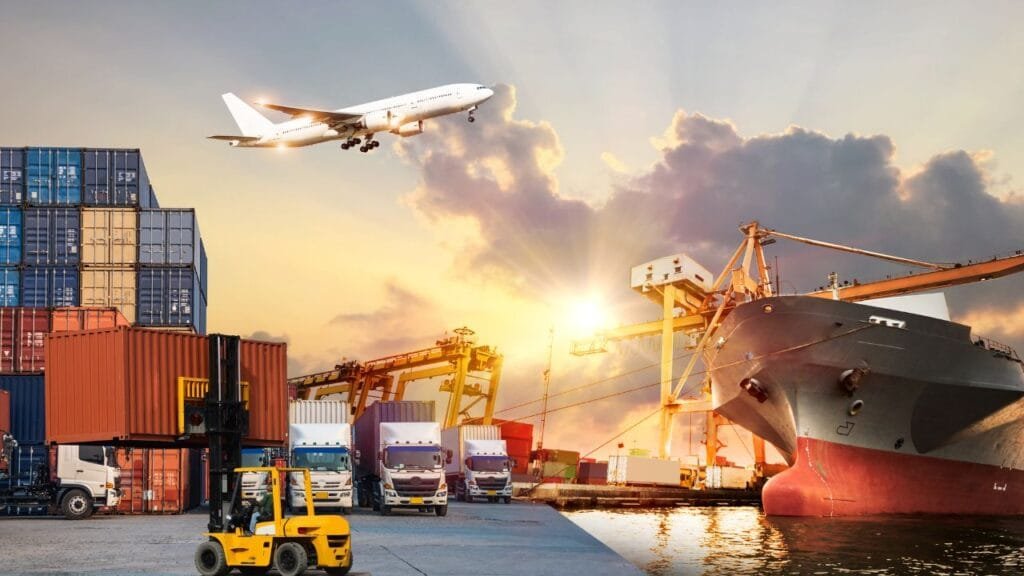 Air freight and ocean freight shipments are two famous international shipping options.
However, to pick between the two international shipments, you need to consider both the pros and cons of air freight versus ocean freight:
Pros and cons of air freight
Pros:
Dependable courier service
Excellent for time-sensitive international shipment
Faster delivery lead times when air freight
Cons:
Air freight planes can't hold as much weight as ocean freight containers
Expensive than ocean freight
Not suitable for heavier shipment
Pros and cons of ocean freight
Pros:
Better carbon footprint and is more eco-friendly
Duty and VAT are less expensive
Ocean freight containers can hold more weight than air freight planes
Cheaper shipping cost and cost-efficient for shippers
Cons:
Not perfect for time-sensitive bulk shipments
Less dependable than express freight
Longer delivery lead times than air freight
Process of Sea Freight from China
Here's the shipping process of ocean shipping from China:
1. Coordinate with the freight forwarder and make a booking.
Confirm with the supplier the cargo readiness and export information. Make a necessary booking with the freight forwarder.
2. Trucking and customs clearance.
This is where you arrange for a trucking provider to pick up the empty container and return the full container to the nearby port terminal.
3. Sea freight
This is where the departure and sailing happen.
4. Customs clearance in destination and duty paid.
Once the ship cargo arrives at the ocean freight ports, the customer or broker will prepare all the paperwork and documents and arrange clearance docs.
5. Delivery.
For the last ocean shipping process, pay the duty in the customs clearance, arrange to pick up the container from the Qingdao Port (or any major ports), and it will be delivered to the customer.
How to Calculate Sea Freight Rates?
For FCL shipments, you will be charged a flat-rate fee for every container. The main container sizes are 40-foot-high cube containers, 40-foot shipping containers, and 20-foot shipping containers.
The freight costs will be determined based on different factors like destination, point of origin, goods, and time of shipment.
For FLC shipping costs, the cost is set at a flat rate. The transportation costs are calculated based on the space the items take up in the container.
Normally, the minimum space cargo could take up to 1 cubic meter (CBM). You must pay the minimum shipping costs even when it takes less space.
CBM is calculated by multiplying the cargo's height, width, and length. To make the necessary calculation as easy as possible, ensure your measurement units are converted to meters.
How Do I Choose a Sea Port of Departure?
The departure seaport from China to the USA can be a daunting task to choose. Here are some factors to consider when trying to make this decision:
-How much time do you have?

-What is your budget?

-What is your preferred departure city in China?

-What is your preferred arrival city in the USA?
Once you have considered these factors, you can look at the different seaports that offer routes to the USA.
Largest Chinese export seaports
Six seaports in China rank among the top 20 ports in the world for container traffic. The largest Chinese export seaports are Shanghai, Shenzhen, Ningbo-Zhoushan, and Guangzhou, Xiamen, Hong Kong. These seaports handle most of the country's exports and are some of the busiest in the world. Each has its strengths and specializes in different types of exports.
Shanghai is the largest and most developed port in China. It is a major container shipping center and one of the busiest ports in the world. It handled nearly 40 million containers in 2016.
Shenzhen is a major manufacturing center and a leading exporter of electronics. The port is located close to Hong Kong and is one of the busiest container ports in the world. It handled over 30 million containers in 2016.
Ningbo-Zhoushan is the largest port in China by cargo volume. It is a major center for machinery, equipment, and cars exports. The port handled nearly 130 million tons of cargo in 2016.
Guangzhou is a major center for exports of textiles and apparel. The port handled over 20 million containers in 2016.
Hong Kong seaport is one of the busiest seaports in the world. It is located on the south coast of Hong Kong Island, and it is a major transportation hub for southern China. The port handles a wide range of cargo, including container traffic, cruise ships, and bulk cargo.
The Xiamen seaport is one of the busiest seaports in China. It is located in Fujian province, on the southeast coast of China. It is also home to the Xiamen Free Trade Zone, one of China's largest free trade zones.
China is prosperous with giant export seaports. You must take your time to get to know each of them, their reputation, pricing, and service offerings that can help save time and cost.
Who is responsible for declaring the sea freight?
We have another article to guide you about the 4kinds of Main Incoterms that Nowadaysuse. If you know the Incoterms well. then you will know very clearly the responsible party of Shipment Declaring is:
FOB trade Terms–Shipper is responsible for customs declaration

DDP trade terms–Shipper is responsible for customs declaration

EXW trade terms–Buyer is responsible for customs declaration

CIF trade terms–Shipper is responsible for customs declaration
Is Sea Freight Always the Cheapest Option?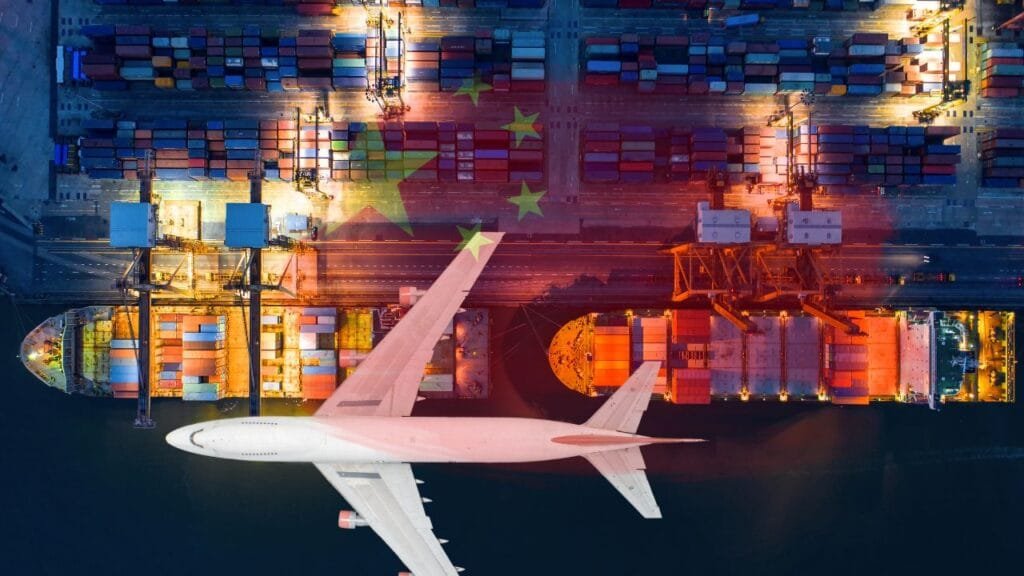 In most scenarios, sea freight will always be the cheapest shipping option. However, with that comes longer transit times.
For bigger and heavier batches, sea freight is way much cheaper.
As the weight and size of a shipment get smaller, air freight becomes the cheaper alternative.
How Do I Get a Quote for Shipping by Sea from China to the USA?
Getting a quote for shipping by sea from a sea freight forwarder is a simple process. All you must do is search online.
Choose the best shipping company that fits your needs. Visit their official website or any social media account and state your needs. Most shipping company websites have an online form where you can input your shipping requirements. If they don't have a contact form, you can message them on their email or phone them to request a quote.
To get the most accurate quote from Freight forwarders, be sure to fill out all of your information below. In order for them to analyze and calculate accurately, you should also pay attention to each element may influences cost:
The pickup address of your suppliers' factory/warehouse.

The destination for delivery or need to door only?

What is the goods ready to ship Date?

When do you want them delivered with freight forwarder help (if applicable)?

Do any of these apply: Goods that have batteries inside; magnetized objects such as refrigerators and other metal chassis—and finally whether this shipment contains internationally famous brands alongside one's own proprietary product line…

Can the supplier provide the shipping documents and customs files or not?
All of these elements are confirmed with your sea Freight forwarder, then you can get an accurate quotation once you send an inquiry to them. Eg, DFH always make quotation to all clients within half an hour after getting information from Clients.
Other Tips to Save Time and Money During Sea Freight Process
Timing is crucial
One excellent way to save money during ocean freight is to ship during a low cruising season.
Organize the necessary documents to accelerate the entire customs clearance process
The clearance process for goods exported from Chinese countries into the United States may have long and difficult delays and may cause significant shipping delays in shipment from the country.
The exporter must receive an overseas permit from the Chinese authorities to ease the process.
When goods are loaded onto the boat, the shippers must prepare a custom statement document stating their contents.
The form is pending approval from the CIA's office in the United States. The shipment will be shipped after custom clearance by the consignees to deliver the goods. All of these steps take weeks, and planning is essential.
Package effectively
Your cargo must be sufficiently packaged to avoid damage during transit time.
Choose the right logistics partner.
Choosing the right freight forwarder for Sea shipping from China to the USA can seem challenging, but it does not need to be. Consider your options and your needs.
That way, you can be confident in choosing freight forwarders that will meet your needs and help you ship your cargo on time and safely. Here is a complete guide on How to Choose a freight forwarder.
Opt for FCL wherever possible
Full container load (FCL) is a cost-efficient method if you are shipping a selection of smaller items that can be exported together. Instead of worrying about arranging multiple LLC shipment, putting it all in one shipment will be more effective.
That way, you will cut costs, as you only need to pay one handling and delivery cost.
What Does DFH Offer for Sea Freight from China to the USA?
As one of the trusted freight forwarders offering supply chain solutions and shipping services from China to overseas, DFH will help you throughout your shipping journey. We can ship your cargo from China's major ports to US ports.
As we continue meeting your container shipping needs, we have also lowered the freight costs by simplifying and eliminating unnecessary overhead so that we can pass all the savings on to you.
FAQs about Sea Freight from China to the USA
Q: How much is sea freight from China to the USA?
The estimated price for sea freight from China to the USA is $5,200 per container. Still, the cost of shipping goods from China to America can differ based on the mode of transportation and the type of goods.
Q: How long will it take me to ship from China to the USA by sea?
If it's a door-to-door service, the shipping can take about 30 to 60 days, with ocean freight having the longest delivery time. Remember that ships move more slowly than air shipping.
If it is a port-to-port service, the shipping time needs only 20-35days from China's Major sea ports to Ports of the USA. since the destination address and shipping address difference will make the time much different.
Q: Is it cheaper to ship by sea?
Sea shipping is cheaper for two significant reasons: the cost of fuel and space is lower than air shipping. Also, ocean cargo is a no-frills option over air shipping.
But note that as your shipment gets smaller, the margin between the prices also gets smaller, and air will often become less expensive.
So if your Shipments are small, We recommend choosing Air freight or Express Shipping.
Q: How much will it cost a shipper to ship a 40ft container from China to the USA?
The price of a 40 feet shipping container depends on different factors such as the current state of the market, the condition, and the location.
For a 40 feet container from China to the USA, you can expect an estimated cost of $5,752.
Q: What companies do sea freight from China to the USA?
You will find many companies that offer supply chain solutions from China to the USA. Some companies are China-US Freight, Bansar China, China Freight, and DFH Global Logistics, among others.
Q: How much is sea freight from China?
As explained earlier, the ocean freight rates from China will vary in different factors. Usually, it takes around 1.5-3USD/KG by Ocean Door to door method and around 50usd/CBM for the traditional Ocean Freight method.
Q: Does DHL ship via sea?
Yes, DHL also offers to ship by sea. As stated on its website, the company offers its customers the highest standards in temperature-controlled service—made to ship all their customer's ocean freight cargo, including perishable goods, chemicals, life sciences, pharmaceuticals, and more.
Final Thoughts
To sum up, there's no doubt that sea freight is one of the more efficient, reliable, and cheaper shipping methods.
When selecting freight services, it is essential to consider factors like the shipping destination, the type and size of goods shipped, and the transit time.
There are also several things that shippers can do to boost the chances of an efficient sea freight shipment, like using high-quality packing materials and making sure the goods are correctly labeled.
If you need a reliable freight forwarder to help you ship your goods from the busiest ports in China to the west coast, look no further than DFH Global Logistics. Shipping from China to the USA is our expertise!
Call us today to learn more about your shipping options!