Shipping from China to Malaysia by air, sea or express since 2009.
Best China to Malaysia Freight forwarder help to Save up to 40% 
Help to deliver your packages safely and on time.
Your Best Freight Forwarder from China to Malaysia
Assisting you with your shipment is a top priority for us. We have extensive experience in shipping from any address or port in China to Malaysia and will work quickly so that deadlines can be met or exceeded.
Our rates might seem high at first glance – but when considering what it takes on both ends of the process (from picking up inventory until delivering goods), they're very reasonable prices indeed because we take care not just about getting things done fast; also factor-in how quick everything gets delivered too.
Whether you need Express, sea, or air freight service with a quick turnaround time; our team will ensure that all of your needs are met and exceeded. We have a wide variety of options for your goods, if an individual shipment is too large to handle we can also provide door-to-door service as well.
One-stop Shipping Solutions from China to Malaysia
Air Freight from China to Malaysia
DFH offers great shipping rates from any airport in China to Malaysia, especially those located at Shenzhen or Guanghzhou
Ocean Freight China to Malaysia
DFH is a China Leading ocean freight forwarder who offers very competitive rates for FCL and LCL shipments from China to any sea port in Malaysia.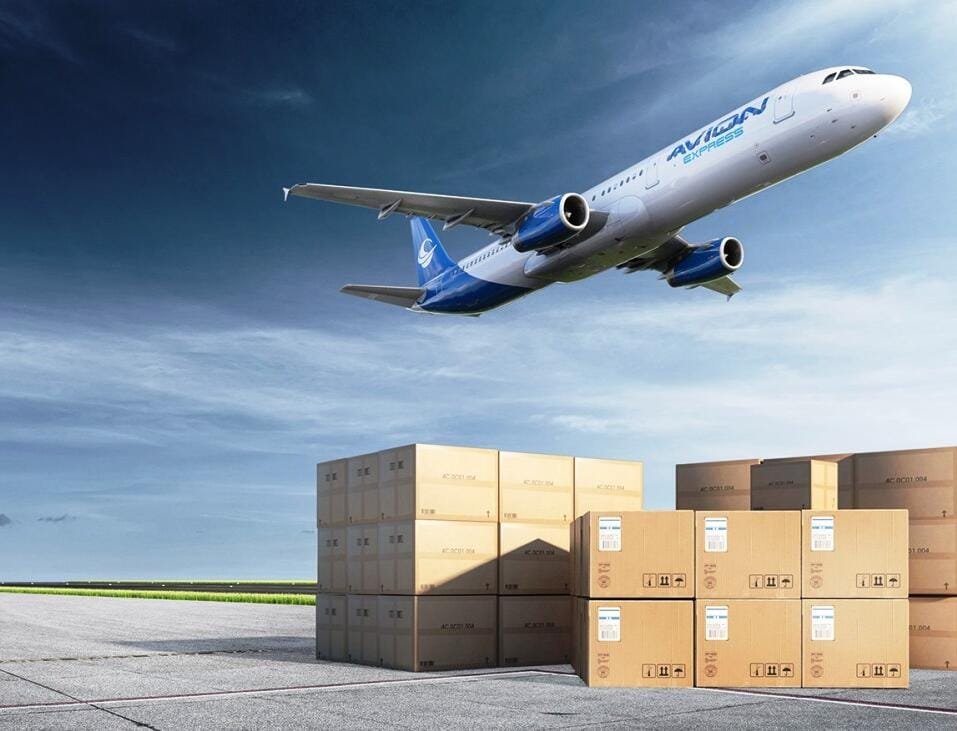 Express Freight from China to Malaysia
FedEx, UPS and DHL are the three most popular shipping methods that offer fast Delivery to Malaysia with 3-5days for a small fee of course.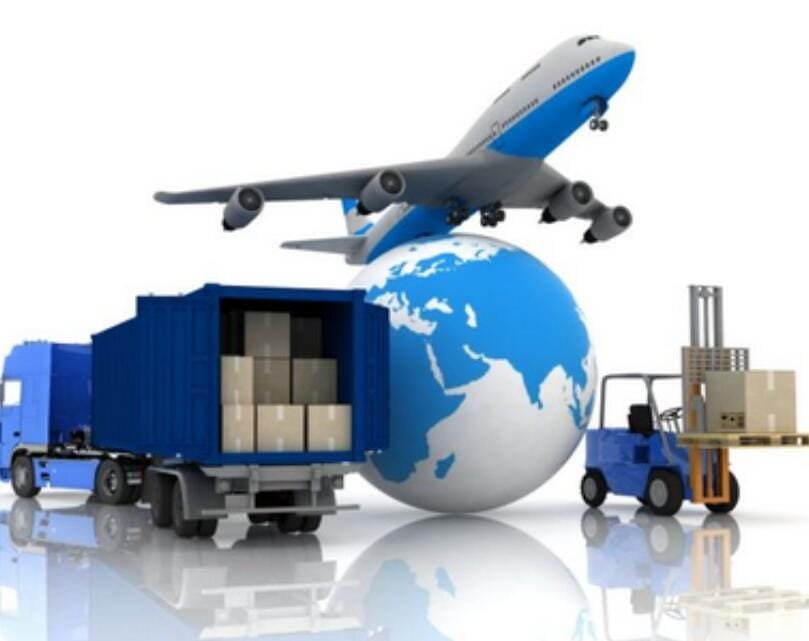 DDU & DDP Delivery
from China to Malaysia
The Chinese self-developed channel, fast deliveries and time saving with competitive price customs clearance Taxfree. DDP delivery goods by sea or air to combine with Express Freight.
Shipping from China Alibaba to Malaysia
DFH team provide safely and high efficiency Services for Shipping from China Alibaba to Malaysia by Express, Air, Ocean, and truck Combined routes.
More Services When Shipping from China to Malaysia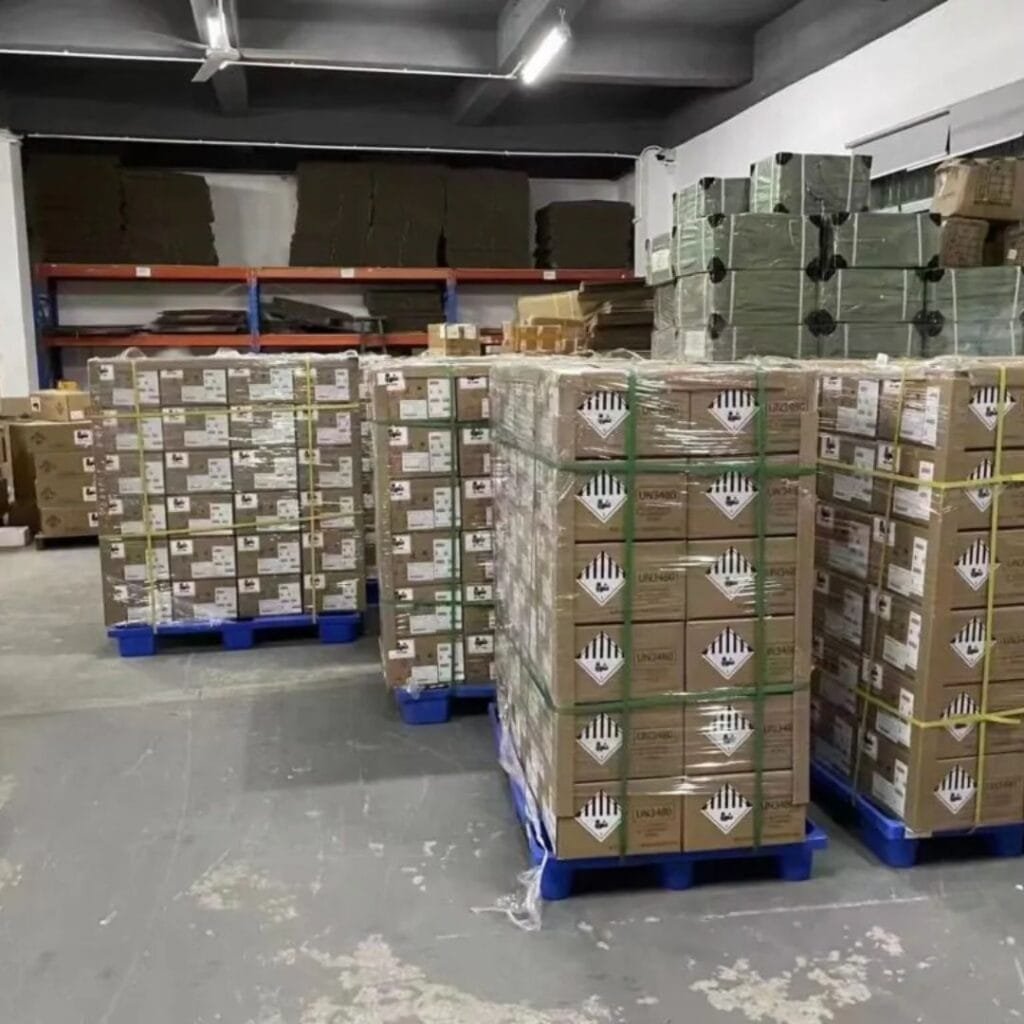 Warehousing and Distribution
We Offer 50days Free of Charge Warehousing for Clients
Pick Up
Pickup at Any address Within China Mainland, Help to Save time and Cost
Packing & Repacking
Provide Free Pakcing and Repacking service,Which help you to make all steps smoothly and easily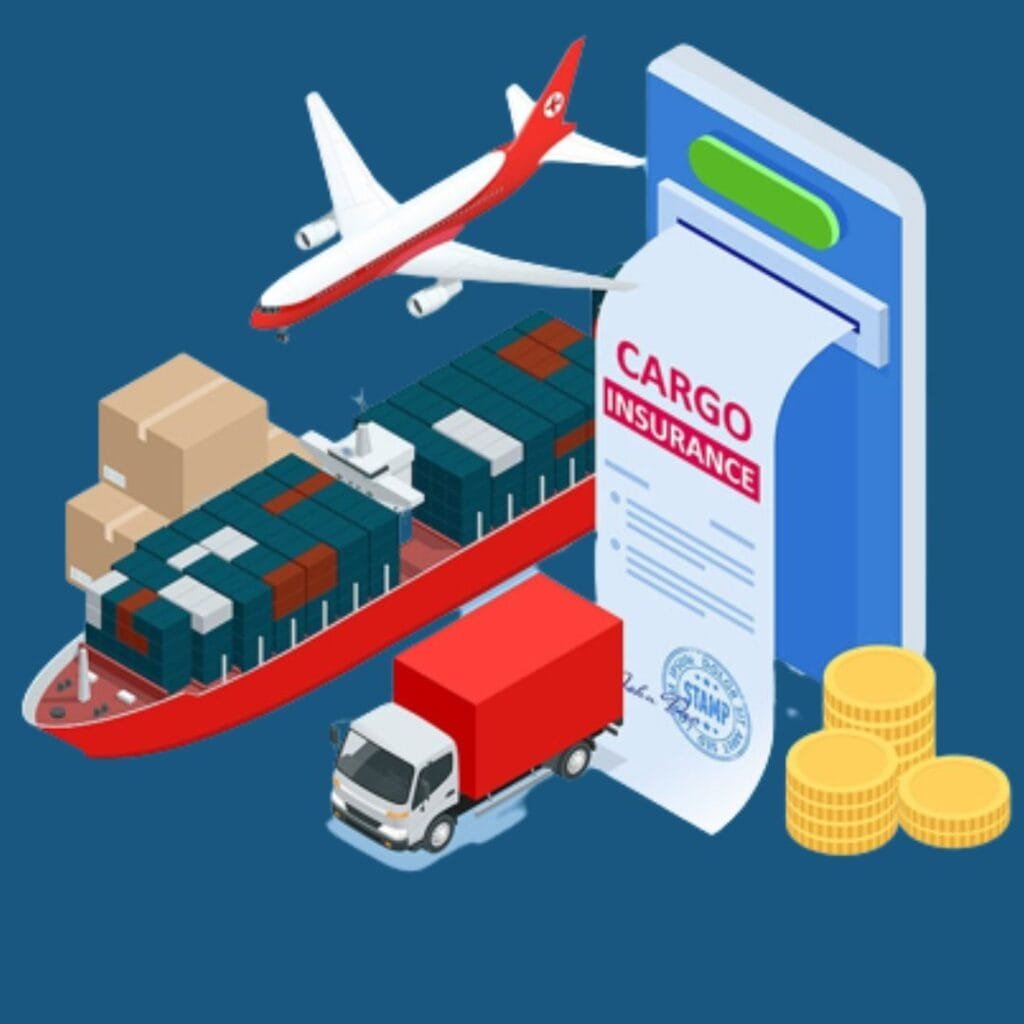 Cargo Insurance
Help To buy Cargo Insurance 30% Lower than you buy yourself.
Import/Export
Custom clearance
We have Stone Custom Clearance team oversea and Within China,To Help your shipments Custom.
Quality Inspection
We can Help to provide Quality Inspect vedios and reports by Profesional quality inspection team
Label products and Outer Cartons
Labeling products or cartons for Shipments to Amazon or Dropshiping products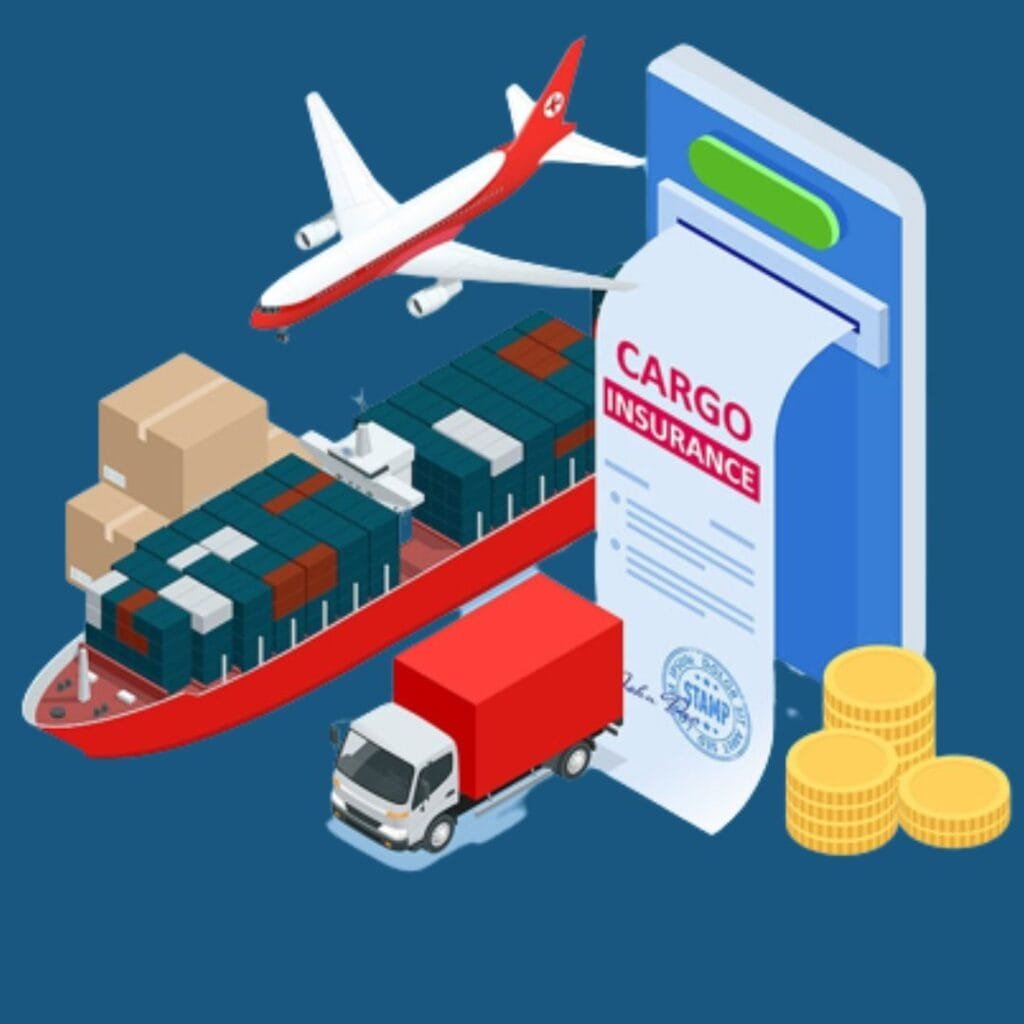 Customized Solutions
No matter your Shipments is small or big, We always can customize shipping solution to meet the rquirement
Why Choose DFH to Help Arrange
shipments from China to Malaysia
Procedures of Shipping from China to Malaysia
Shipping from China to Malaysia: Complete Guide | 2022
To run a successful business, you must have a great knowledge of the ins and outs of the industry, which includes learning the importance of shipping from China to Malaysia.
It's a crucial aspect of importing products due to its practicality and the low costs needed to buy products from China.
This article will provide an inclusive guide on shipping from China to Malaysia. Keep reading to find out more.
Shipping Methods from China to Malaysia
Depending on the shipping method and the final destination, it may take a long time to ship your goods from China to Malaysia. Some of the modes of transportation you can consider are the following:
Express Freight from China to Malaysia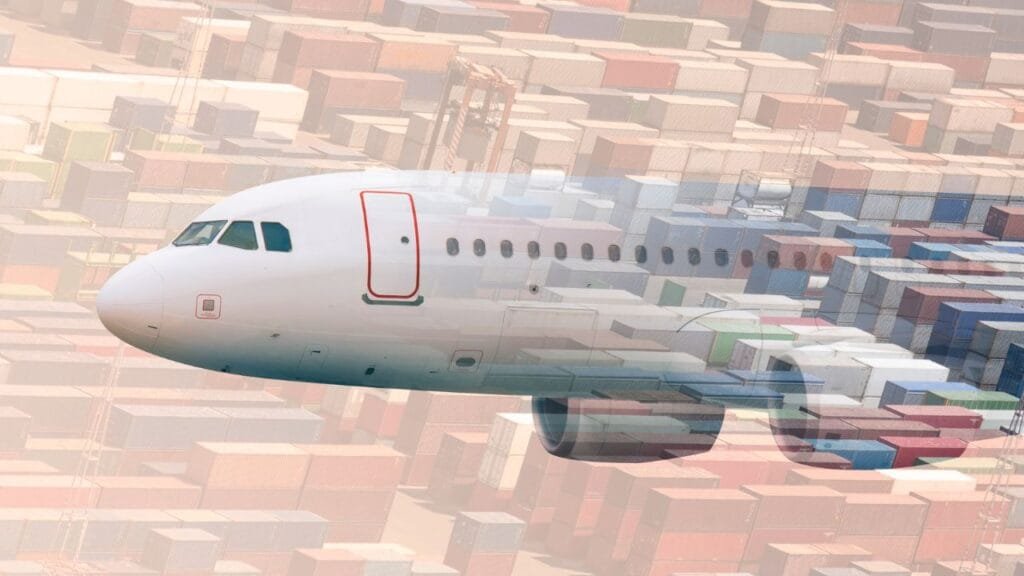 Did you know that express shipping is among the most widely utilized shipping services? Express shipping involves transporting the goods via worldwide courier services such as SF Express, DHL, UPS, and FedEx.
One of the amazing things about this choice is that the cost is door-to-door. In short, the amount you pay for express shipping services covers the shipment and the needed logistics. How cool is that?
Air Freight from China to Malaysia
Air freight or air shipping involves shipping goods by aircraft or cargo planes. Air shipping is considered the most convenient option for people who wish to ship their goods urgently to Malaysia. A few air freight cargo you can transport from China to Malaysia are fragile and perishable goods. You can also use air cargo to ship documents and pharmaceuticals.
Nonetheless, the shipment value and size will also impact whether to use air freight shipping or not. Thus, air freight would be suitable for smaller shipments required urgently.
DDP (Door to door) air freight special from China to Malaysia
Door shipping describes the shipping method where the freight is picked up at the sender's door and then delivered to your recipient's door. The shipment is then collected from the sender and is taken straight to the recipient. DDP air freight means from China to Malaysia by air freight, and after the goods arrive airport will be delivered to the final destination by Express or by Truck of 3PL company or local freight forwarder.
Ocean Freight from China to Malaysia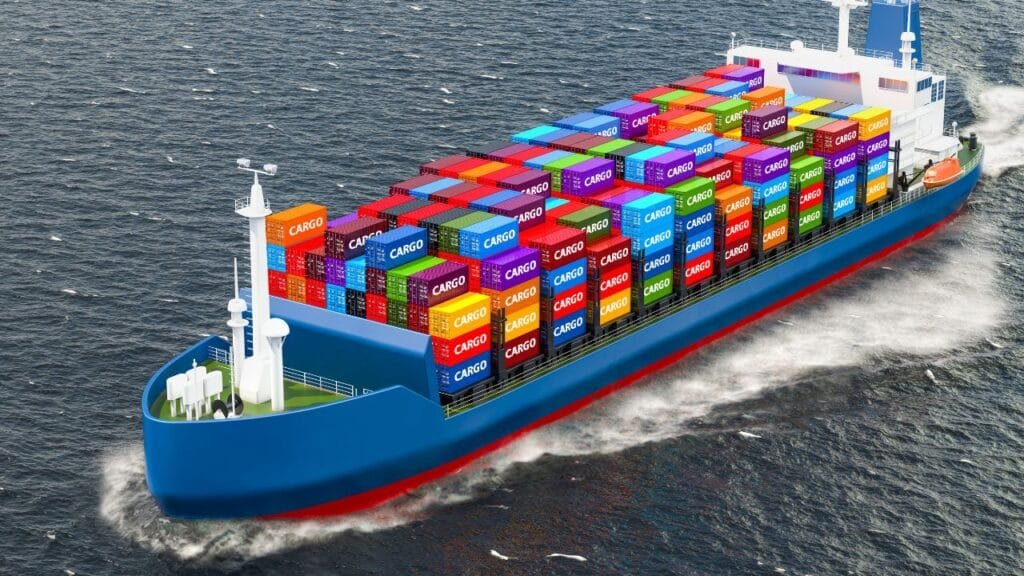 Air freight and door shipping are not the only way to send transport cargo from China to Malaysia. You can also have sea freight shipping.
Sea freight services are the best option if you wish to transport cargo products from China to Malaysia on the lowest budget. There is no constraint on the types of products but flexible service provided by the shipping company.
Also, the person dealing with massive business and needs bulk products must utilize sea freight service. A sea freight shipping company ships heavy items such as construction machinery, agricultural machines, and coal.
Do you wish to send weighty and bulky products from China to Malaysia? You can utilize FCL or (Full Container Load) to handle your consignment in a single container. You can also save time with FCL, unlike using LCL service.
On the other hand, less-than-container load is shared by different shipping clients. Small weight of various shippers within one container is considered a cost-efficient option. The shipping service will not move until the container is not completely full.
On top of that, the loaded container must reach the same destination spot. That means all customers share the total cost.
DDP (Door to door) Ocean Freight special line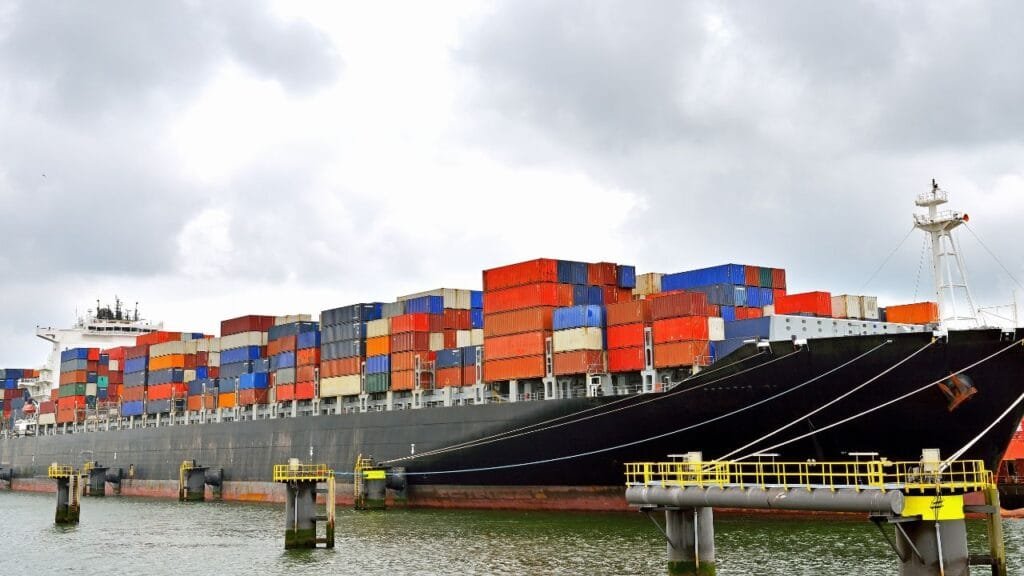 This international shipping service refers to the type of shipping where the sea freight shipping company is responsible for the shipping process from the Original place of shipment, which can be a china supplier factory, warehouse, or personal house address until the goods reach the point of destination where the goods must be delivered door. that means from China to Malaysia seaport first, then from the Port to the final address by Express, 3PL company delivery, or Truck freight.
How Long Does Shipping from China to Malaysia Take?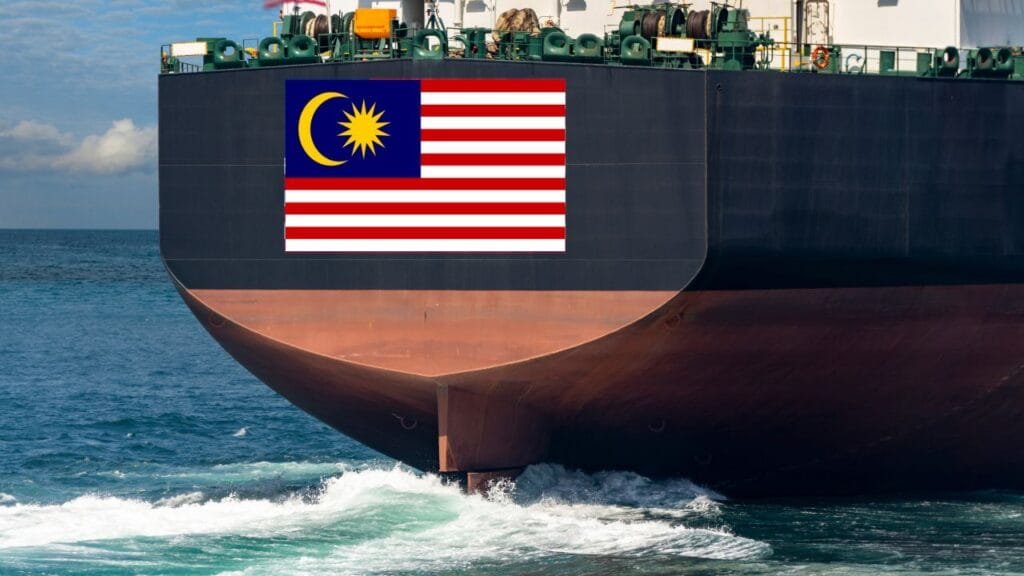 Shipping time from China to Malaysia is influenced by many different factors such as the shipping method, shipping season, Departure port/airport from China, arrival port/airport from Malaysia. Below is a detailed explanation of the different shipping methods' average shipping time from China to Malaysia. Let's check now.
What is the shipping time by Air freight?
Common Air freight transit time from China to Malaysia usually is one to two days if the shipment is needed only transit to the airport. Nonetheless, there are some factors that can impact the shipping speed of the cargo. That includes the type of goods, their weight, and their value.
DDP air freight transit time from China to Malaysia tasks 3-6days. which means door-to-door delivery, time calculated beginning from the pickup ad china suppliers factory, Export customs clearance in China, International Air freight, Import Customs clearance in Malaysia, and Local transportation from Malaysia Airport to the final Address.
The cargo can be directly departed from Hong Kong, Guangzhou, Shenzhen, and other largest and busiest airports in China to all Malaysia airports.
What is the shipping time by Ocean Freight?
The sea freight transit time from China to Malaysia usually is around eight to fourteen days, depending on the loading and entry ports. Take note that this might be the slowest freight mode, but it's also one of the most cost-efficient. 
DDP sea freight transit time from China to Malaysia usually is around 8-20days, depending. For example, if you are shipping from Shenzhen Seaport to Klang seaport. Sea freight time usually is 5-7days, including the customs clearance and final address delivery time. total is from 8-10days if lucky, But if not lucky, it may sometimes take 20 days. As influenced by different factors, the transit time is not always stable.
What is the shipping time by Express Freight?
Shipping from China to Malaysia through express shipping can take two to five days. As the fastest shipping method from China to Malaysia, express shipping could take only a few days, depending on the distance from a Chinese airport to a Malaysian airport.
Express shipping is the simplest shipping method from China to Malaysia compared to sea and air freight shipping.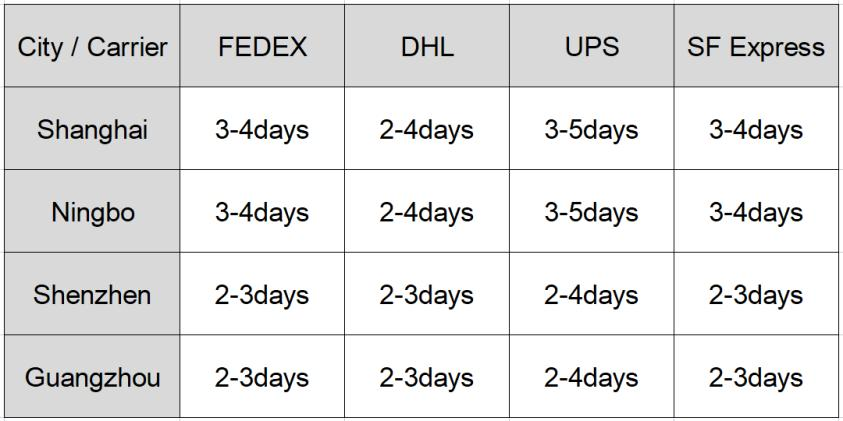 How Much Does Shipping from China to Malaysia Cost?
Remember that the shipping cost from China to Malaysia will likely vary based on the distance and shipping method utilized.
Air Freight Shipping costs from China to Malaysia
The pricing of air freight shipping service from China to Malaysia depends on the load size and on the sliding scale. That being said, goods weighing over 300 kilograms are more likely to be cheaper when utilizing air freight.
There is average Air freight unit price from China to Malaysia is around 2.67USD/KG -3.4usd/kg based on the product name, charge weight, departure airport in China, and destination airport in Malaysia.
We can quote exactly for your reference within 2mins after getting your shipment details and requirements.
Ocean Freight Shipping costs from China to Malaysia
On the other hand, sea shipping costs from China to Malaysia depends on the shipping season and the load size.
LCL is a cost-efficient way for the selected range as it travels with the products of the importers in the same container. The shipping rate for LCL shipping might average $29.60 to $54.25 for 200 kilograms or 1 CBM load.
When your load exceeds 15 CBM, we suggest you use the FCL shipping method. You also can import your goods and products from China to Malaysia in your container. The cost, however, differs from season to season and port to port.
In peak season, the average cost from China to Malaysia per container can be $2,198. That value might range from $1,875 to $2,467, depending on the port-to-port distance. The products name and pick up address in China will also influence the unit price per container.
So, we can quote only after getting your detail requirements. Send inquiry now. at right form.
Express shipping cost from China to Malaysia
The express shipping costs from China to Malaysia depends on the weight of the items you are planning on shipping. and the costs usually higher than air freight an Ocean freight from China to Malaysia. Nonetheless, it's more reasonable to use express shipping for smaller packages when urgently needed.
DHL Express shipping costs
DHL is a popular and reliable freight forwarder that offers express shipping. There is no certain shipping rate to ship goods from China to Malaysia. You can check their website to learn more.
It will cost you at least $49.98 to $51.76 for a 8-10kg package to use a courier service and send your box from China to Malaysia.
Make sure you check FedEx's official website to know how much their freight service is from China to Malaysia. usually it is $5/kg -$ 7/kg by UPS from China to Malaysia. based on product name.
Remember that the cost insurance will be between 0.1 percent and 0.2 percent of the value of the shipped goods. Therefore, if you plan to ship goods worth $1,000, you can expect to pay between $10 and $20 for insurance. while, if you let your freight forwarder like DFH help to buy the insurance. the costs can be much lower. As DFH with good relationship with different carton insurance company. we buy insurance from them everyday. So we get good discount.
here are full guide articles of everything about Customs clearance costs, the customs clearance process and how long does customs clearance needed.
Import duties and taxes from China to Malaysia
Importing goods into Malaysia from China is subject to import duties on every item when importing from other nations into Malaysia. Remember that a different tax regime applies to goods originating outside the country, which is different from goods produced in Malaysia.
This can be checked here to see the explanation for the Malaysia import duties and taxes. Different HS CODEs with different taxes.
Am I obliged to pay tax on express or air delivery to Malaysia?
Yes. Import duties won't apply if the shipment value is less than MYR 500. Nonetheless, if the shipment value is more than MYR 500, you must pay both sales and service tax and import duties. Also, the amount of import duties and SST you must pay depends on different factors:
–        freight forwarder that is shipping it
–        the price of the product
–        where the product originally came from
Freight forwarder charges from China to Malaysia
If you Choose DFH to be your freight forwarder from China to Malaysia, then you are lucky, as all of our quotation including the freight forwarder charges, unit price including it, we will not extra charge again for a freight forwarder charge.
Main Seaports in Malaysia for shipping from China?
International seaports in China deal with millions of tons of weight each year, with most of them shipping goods to different countries across the globe.
Here are some of the international seaports which connect Malaysia with China:
·       Kuantan Port
·       Port of Tanjung Pelepas
·       Port of Klang
·       Port of Penang
·       Port of Malaca
·       Port of Kuala Lumpur
·       Port of George Town
·       Port of Bakapin
Remember that if you're shipping goods from China to Malaysia through sea shipping, you must always utilize the most reasonable and convenient shipping route.
Main Airports in Malaysia for shipping from China?
Malaysia has a few international airports to receive your cargo weight from China. Below are the possibilities you can consider:
·        Senai International Airport
·        Penang International Airport
·        Langkawi International Airport
·        Kuching International Airport
·        Kota Kinabalu International Airport
·        Kuala Lumpur International Airport
Main International Seaports from China to Malaysia
International seaports in China deal with millions of tons of sea freight weight each year, along with many of them Malaysia shipping goods to different parts of the globe. Here are some of the seaports connecting China with Malaysia:
·        Port of Tianjin
·        Port of Qingdao
·        Port of Dalian
·        Port of Xiamen
·        Port of Ningbo
·        Port of Shenzen
·        Port of Guangzhou
·        Port of Shanghai
Main International Airports from China to Malaysia
Did you know that China is home to the largest and busiest airport? That makes international more lucrative and hassle-free. You can shop your delivery services from any part of China to Malaysia through the country's major airports at a reasonable price.
Here are some of the airports in China:
·        Zhengzhou Xinzheng International Airport
·        Kunming Changshui International Airport
·        Nanjing Lukou International Airport
·        Shenzhen Bao'an International Airport
·        Shanghai Pudong International Airport
·        Shanghai Hongqiao International Airport
·        Guangzhou International Airport
·        Chengdu Shuangliu International Airport
·        Beijing Daxing International Airport
·        Beijing Capital International Airport
What Products Cannot Be Shipped from China to Malaysia?
For your Malaysia shipping needs, it's always better to check beforehand if the reliable freight forwarder you are shipping with has a list of prohibited goods. That way, you will prevent any bad surprises and prevent having the package blocked before the delivery.
Here is a short list of the goods you cannot ship if you avail of quality shipping services.
·        Hazardous goods (flammable and explosive)
·        Weapons (ammunition, imitation guns, real weapons)
·        Documents (advertisement and currencies)
·        Perishable products (except properly packaged silkworms, bees, and leeches)
·        Liquid, powder, or paste (liquid cosmetic products with liquid powder, capsule drugs, and powder)
·        Magnetic objects like speaker
syringes or all the things like syringes
·        Anything that is against the peace of Malaysia
·        Duplicates of verses from the Quran
What Products Can Be Imported from China to Malaysia?
The main imports of Malaysia are the following:
·        electrical and electronic products
·        chemicals
·        petroleum products
·        machinery
·        appliances and parts
·        fresh vegetables and fruits
·        wheat
·        palm oil
·        liquefied natural gas
·        And others.
How Can I Reduce My Shipping Costs from China to Malaysia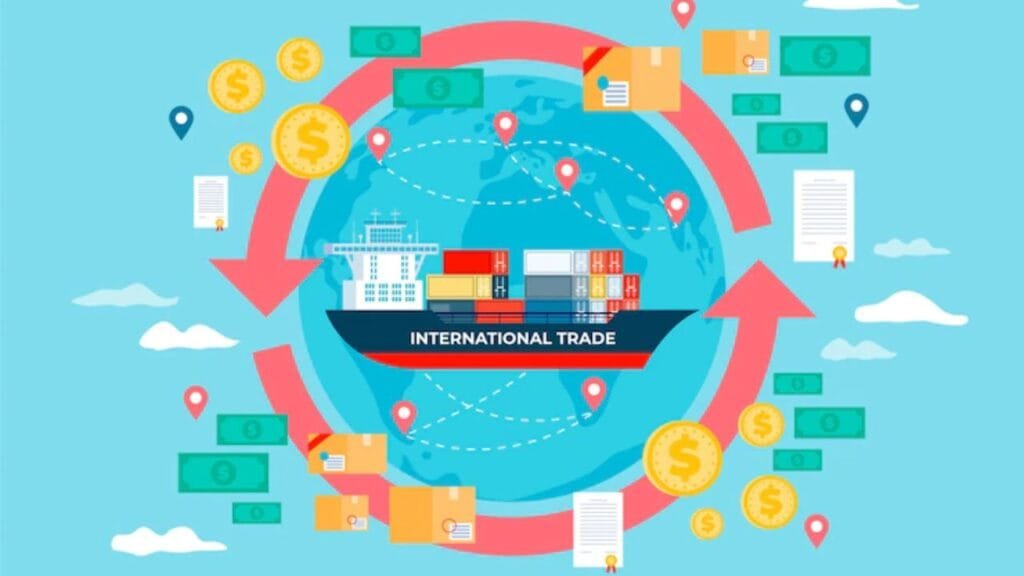 For a business that imports products from China, shipping charges can add up fast. It's not uncommon for a company's shipping cost to be higher than the actual product cost. This section will share some practical tips on reducing shipping rates and costs.
1.      Employ a local and reliable freight forwarder
Like with other businesses, a few sea freight services will be very good, while others will be mediocre at best. Choosing a good freight forwarder can be challenging.
You need to get quotes from numerous freight services, have numerous conversations, and organize small test shipments from various sea freight services. You must do all that before choosing which company will be best to employ for most of your shipments.
After you have picked a suitable freight forwarder that you can work with, your shipping process will become simpler. The benefits you will get mean that they can become a valuable resource for your business.
2.      Package and pack to lessen the volume and save money
Shipping charges are based on the weight and volume of the shipment. You must pack your items in the smallest volume possible, or else you'll pay more than what you need to.
since the total charge weight decide the final shipping costs. So optimize the package is super important to save money.
3.      Plan your shipping methods
Planning is the key to getting everything right the first time in the business world. That also applies to shipping from China to Malaysia and importing products from China. For shipping methods to be efficient, they must include a clear description of your business' scope, weights, volumes, quantities involved, and the shipment's frequency.
Also, when planning your shipping from China to Malaysia, you must consider the destination of your products, shipping lead times, shipping routes, and shipping methods, i.e., air freight, sea freight, and the Incoterms.
Planning properly means your freight service can be scheduled even before your products are manufactured. Efficient logistics planning will benefit your business.
4.      Lessen quality control costs
Quality concerns can be annoying and get costly fast. One of the worst things that could happen is if quality issues are only found after the products have been delivered to a Malaysia warehouse.
In that case, any concerns are tough and costly to resolve. It's often too costly to ship the products back to China. You may well be faced with a scenario where you don't have any choice but to have the entire shipment scrapped or destroyed. That is one of your worst nightmares.
Apply appropriate quality control and product inspection beforehand in the production stages to avoid the situation mentioned above from happening to you.
5.      Enhance cash flow by negotiating the payment terms
All businesses must keep track of the money they spend and when they'll receive and pay money. If your business begins growing, you will get to a stage where you like to scale your business by placing larger orders to keep up with the increasing demand.
A typical challenge with that is the amount of cash you have, not to mention inventory can be a major drain on accessible cash resources. One way to enhance your cash flow as you create a longstanding relationship with your suppliers andd freight forwarders is to exchange favorable payment terms. That will go a long way in maximizing the use of the cash you have accessible in the business.
6.      Route planning and optimization
Logistics is the process of evaluating goods to identify the most efficient routes and modes of transportation. Due to the frequent movement of international trade globally, known shipping routes have been created.
Unwise routes can cost too much on shipping without getting the best shipping outcomes. Optimizing your transport route selection is advantageous and can strengthen time and freight cost issues in transit.
7.      Consolidate your goods
Another way to lessen air and sea freight shipping costs is to combine smaller quantities of goods to create a larger quantity by consolidating shipping. Doing so can result in the cheaper sea or air freight costs.
Do you have many small orders from various suppliers? Why don't you merge them into one and forward them to you? Utilizing the Chinese address of your warehousing service will allow you to store the goods and integrate them simultaneously.
Documents Required for shipping from China to Malaysia?
When shipping from China to Malaysia, the importer or the authorized Malaysian customs agent should present the documents below to the customs office at the port of entry.
·        The packing list must list all items imported from China to Malaysia, including their country of origin, HS code, and details like model, serial numbers, quality, and quantity.
·        Commercial invoice along with the commercial value in US dollars. The commercial invoice must describe every item together with its total price, unit price, quantity, and commercial value declared.
·        A Bill of lading is needed for all shipment arrives. This document is used to prove that a shipment has been consigned to a named consignee and is issued by the party responsible for international shipping and transporting the goods from the exporter to the importer. Also, it determines the consignee, shipper, and other parties involved in dealing with the goods during international trade.
·        Import of permit if applicable.
·        Certificate of origin for imported goods that are not manufactured in East Malaysia, West Malaysia, or in Malaysia in general.
·      HS CODE: Remember that Harmonized System (HS) is a unique 10-digit number utilized to categorize products transported from China to Malaysia. Also referred to as HS codes, they are used for the goods' classification when shipped from one country to another.
Why DFH is the best freight forwarder for Shipping from China to Malaysia.
DFH is one of the most reputable freight forwarders in China. To save time and money, it is necessary to choose freight forwarders with the required expertise and knowledge in shipping goods from China to Malaysia more efficiently.
We have office locations in Jiangxi, Shenzhen, Guangzhou, Tianjin, Shanghai, Qingdao, and Zhejiang. We provide free pickup within three hours of pickup authorization if your supplier's factory is located anywhere in mainland China, regardless of the city.
Using DFH gives you peace of mind and allows you to focus on the essentials of running your business.
We distinguish ourselves from our rivals thanks to our:
·        24/7 customer support.
·        Low-cost insurance premiums
·        Free of charge packing and repacking
·        Free-of-charge warehousing
·        Renowned logistics expertise
·        A strong network of forwarders and customs brokers in Italy
·        Low shipping costs as a result of our good relationship with carriers
·        Free quality inspection services.
·        Knowledge of the right routes for shipping your products to the destination port.
·        No matter the request or unusual shipment, we'll try to satisfy your needs.
To get a quote on DFH, simply reach out to us here. We'll start working on your products immediately, and you'll have a timely delivery!
FAQs about Shipping from China to Malaysia
Do you have more questions you have in mind about shipping from China to Malaysia? We hope this section will answer some of your questions.
How do I track a parcel from China to Malaysia?
If you wish to be comfortable shipping your goods from China to Malaysia, then make sure you pick the ideal freight forwarder. But how about if you wish to get updated on the shipping status? You can do so by saving your consignment tracking code.
The tracking number is assigned to the particular freight package at the shipping time. What's more, you can track the status of your freight service through the website of your freight forwarder.
You can also track the cargo by FedEx service. Simply enter the code and get the status of your cargo.
How can I get my goods shipped to Malaysia from China?
You can follow simple steps to start shipping from China to Malaysia. First, it's important to identify what things you must transit. Then evaluate how much distance you must cover and the types of goods you need.Choose a correct shipping route. and then contact with a freight forwarder to handle next steps for you.
If you want to make shipping steps as simple as possible, then the first step contact with DFH(the best freight forwarding company China to Malaysia). You need just one clice and contact them.All things talk with DFH, let DFH to provide one-stop customized shipping service for your precious company.
What is the best way to ship from China to Malaysia?
Express shipping through an international carrier such as SF EXPRESS, UPS, DHL, or FedEx is the most reliable and fastest way to ship from China to Malaysia. If you simply need your products as fast as possible, express shipping is your best option.
Nevertheless, if you wish to save money on shipping rates and avail yourself of competitive shipping rates, it's recommended to go for sea freight shipping. However, keep in mind that their transit time is extremely slow.
What's the maximum weight for air express shipping?
Normally, air freight shipping can ship packages that weigh less than or equal to 250 kilograms or more. If only you don't mind the high costs but want to get goods fast. then Express shipping routes from China to Malaysia can help to ship all of your goods .
What is considered the cheapest shipping method from China to Malaysia?
You might already know this, but sea freight shipping from china to Malaysia is the least expensive method for bulky packages. The cost of space and fuel is far more reasonable than air freight. However, in most cases, the no-frills approach of sea freight is what companies want. While if you don't have such long time to waiting goods by sea freight shipping, because save time means make money for you, then at this time, we will have to make sea shipping replaced by air shipping from China to Malaysia.
What incoterms are best for shipping from China to Malaysia?
We have a detail guide of the most popular Incoterms for international shipping.
Normally, the three incoterms that provide the most viable options when using air freight or sea freight shipping from China to Malaysia are CIF, EXW, and FOB.
·        CIF (Cost, Insurance, Freight) – It applies to sea freight, not air freight. At first look, it may seem the most appealing incoterm for shippers due to the division of responsibilities leaves far more for the seller to do than the seller.
This incoterm imbues the seller with responsibilities for negotiating shipping price, freight payments like import tax, choosing a freight forwarder, and organizing the entire shipment.
·        EXW (ExWorks) – The seller's responsibilities end after the products are made accessible to the buyer at their warehouse. It is a case of products off the conveyor belt, ready for shipment, now over the buyer. This incoterm is mainly utilized for air freight and sea freight.
·        FOB (Free Onboard) – This is the oldest incoterm and most utilized in sea freight. Remember that it's not utilized for air freight. The seller's responsibilities end when the products board the ship that is shipping them to the buyer's chosen destination. The term used to denote the point at which responsibilities switch from seller to buyer is the moment the shipment crosses the ship's rail.
Do I need to buy insurance for shipments from China to Malaysia?
With continuous unknowns as your air cargo moves from the original destination, ignoring to insure the shipment could be disastrous for your entire business. Disaster happens, and if your goods are not properly insured, it can be challenging to reclaim the entire value of the products.
Click here to check top freight forwarders in HONGKONG
That's it for our ultimate guide to shipping from China to Malaysia. We hope you found this information helpful and that it answered any questions you may have had about the process of shipping from China to Malaysia. If not, don't hesitate to contact us anytime – we would be happy to help!
Get Shipping Solutions Now