In the other articles, we talked about what is customs clearance fee & how to pay it. Click to learn the explanation of what is a customs broker & how to become a customs broker.
Click here to learn how long customs can hold my package.
What is customs duty & how to calculate it? This page answers all the questions.
While What's the best method for a smooth customs clearance process? Besides filling out export documents correctly and consistently, there are many things to transport your international shipments on time without any penalties. Here's your step-by-step guide for a smooth customs clearance process.
The Custom Clearance Process
What happens when your international shipment arrives in customs clearance? Below you will learn the complete customs clearance process and tips you need to do for a smooth importing process.
Step 1. Inspecting customs documents
A customs officer will check all the documents you have. Those customs paperwork should be complete and accurate, particularly the commercial invoice and shipping label.
Other documents may be needed by the buyer, customs officers, LC terms, or the importing Country.
The customs officer will hold your shipments if found mistakes in the customs documents.
Step 2. Calculating taxes and duties
Your customs broker will ensure that the appropriate customs duties and taxes are considered based on the imported goods being shipped. In this stage, it will help if you have the help of your customs brokers.
These taxes and duties will be based on the type of cross-border shipment in your international shipping, their declared value, the customs law of the importing Country you are shipping to, and the mode of shipping incoterm you pick.
Step 3. Paying taxes and duties
You can opt for Deliver Duty Paid (DDP) or Deliver Duty Unpaid (DDU). The customs officials will thoroughly assess which incoterms apply to your shipment. Your international freight will be marked as Delivered Duty Paid if you have already paid.
That only indicates that your customs broker or customs brokerage firm has paid all the customs taxes and duties in advance to the customs authorities.
But if you haven't paid those outstanding taxes and import duties, your shipment will be marked Duty Unpaid. If that's the situation, the customs officer will transfer your shipments to an independent customs brokerage place to process and collect all the duty payments.
Other customs fees will apply if your shipment is held at customs cause of unpaid duty, such as inspection, storage, handling, disbursement, and insurance fees.
Step 4. Releasing of the shipment
After all the remaining duties and taxes are settled, the customs department will release your shipment. At that time, your customs brokers will inform you goods have been released, and it will continue until the shipment arrives at its final destination.
Tips You Should Know About Making the Customs Clearance Process Faster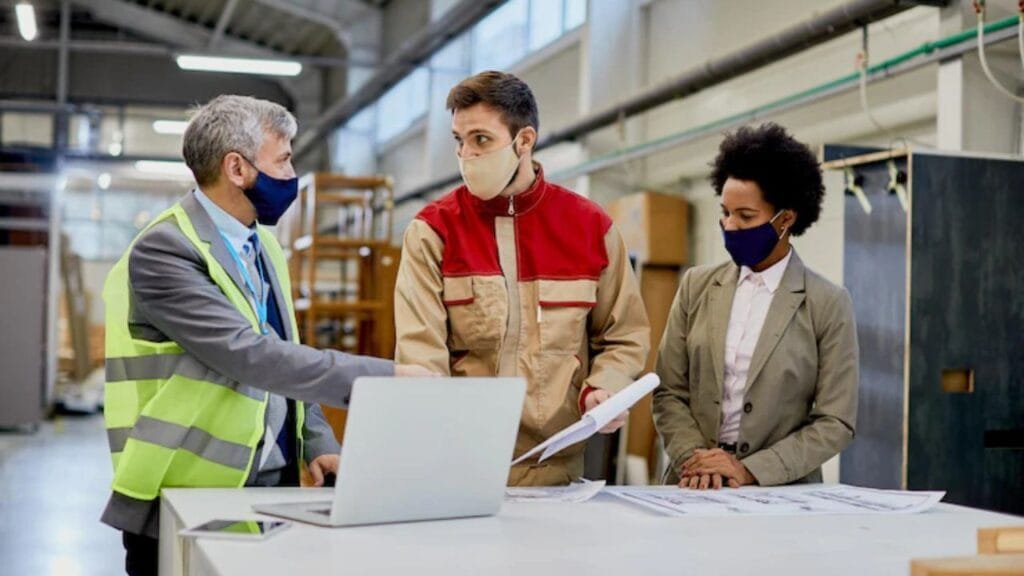 The entire customs clearance process seems simple, but it can be challenging and overpowering at the same time, especially if you're a beginner. Below are some tips you must keep in mind to ease the entire customs clearance process.
Hire a reliable and experienced freight forwarder or shipping agent
Freight forwarders are the most important thing you can give yourself when you begin your exporting venture. An experienced shipping agent or freight forwarder not only has rich resources to ship your packages at competitive prices and high efficiency from one Country to another but also Knows everything you need to know about customs clearance, tax and duty calculation, free trade agreements, and more.
If they don't handle customs for you themselves, they will have well-cooperated customs brokers or customs brokerage company can introduce to you. For example, Our DFH team as one of the best freight forwarders from China. We have well-cooperated customs brokers in and out of China. So can ensure all of your shipments handle all the time smoothly.
That knowledge and resources are priceless and would save you a lot of trouble. Contact us, you can get them directly in free of charge.
Providing 100% compliant documents & don't missing paperwork
Proper paperwork is needed, and having incomplete customs paperwork will lead to substantial costs. If there's a mistake in any of the customs documents, the customs department will not clear your international trade shipments. So please make sure your Commercial invoice, Packing list, Bill or lading or Airway bill, and the other documents are all compliant.
There are currently eleven incoterms that highlight the responsibilities of both sellers and buyers—who pays, when, and what, including customs clearance and duties and taxes. Of course, a clearly defined incoterm is needed for the proper clearance process. Check the Detail introduction of the 11 Incoterms, which used frequency at international shipping and customs clearance.
Providing the correct HS code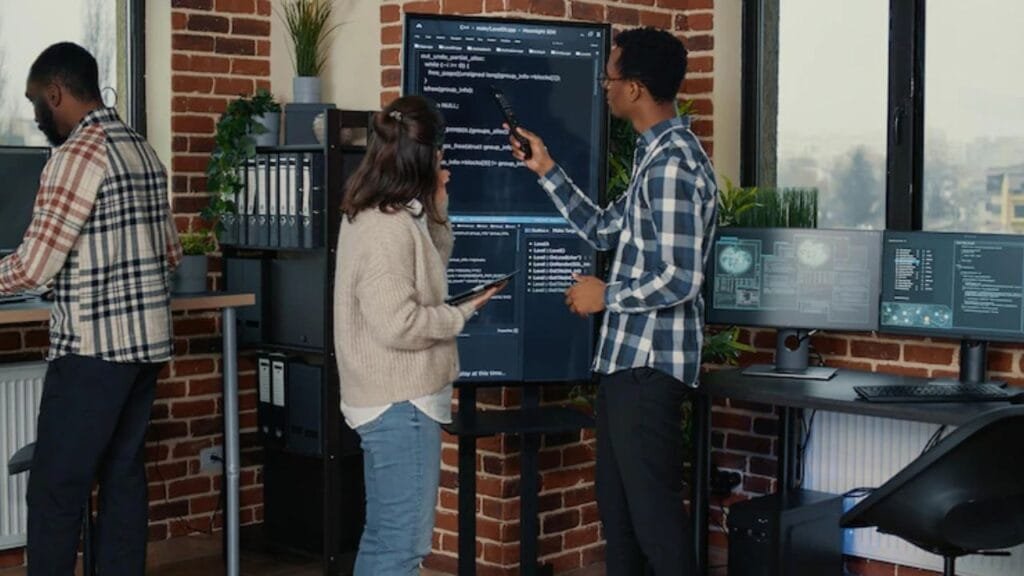 Remember that proper classification is the most crucial step in the customs clearance process. That code will tell the customs agency what's being imported, whether the government agency has purview over the import, whether the goods are admissible, and what duties and taxes are due.
Misclassifying products means breaking customs law and subjecting your business to cargo fines and delays.
Packing shipments in the right packages
It can't be overemphasized that you must pack your shipments properly. Having one is equal to a smooth and faster customs clearance process. which means the customs clearance is top fast, and packing charge properly will make shipments have no chance of getting messed up during transit.
Clear that international trade laws and regulations change frequently
The import and export market is fluid, with the laws continuously evolving. Keeping track of the customs process is difficult. The customs clearance process you followed may not work the next time you use it.
Thus, take time to be updated on the important clearance latest trends, and the border protection process in the past may not work the next time you use it.
Don't import or export prohibited items from another country.
Every Country has laws for forbidden export or import times; if you ship these items, that is for sure even the top one customs broker can't solve the problem of shipments being held by customs.
FAQs
Need more answers to your questions about the customs clearance process? Here it is.
Does every shipment need to be customs cleared?
Of course. Customs clearance is needed for all international shipments. The customs regulation process is also mandatory as it guarantees that no prohibited or illegal goods get into other counties, and the government gets duties and taxes for liable goods.
What documents do you need to process customs clearance?
The key documents needed for customs clearance include a shipping label, packing slip, and commercial invoice, among other things.
How long do the packages take to clear customs?
Customs clearance takes a lot of time. It depends on the customs holding your shipment and the reason for the holding. For instance, let's say your load is held at customs entry because of an unpaid balance. It will only be held until the complete air freight is paid, after which it will be released. While if all information of your shipments goes as per the customs clearance rules. Then your shipments can be cleared within half hour. If not, it may be several or more than 10 days.
Can customs open your package?
The short answer to that is no. The customs regulations will not open the package without good reason. Remember that each package is put into a scanner machine or an x-ray machine to confirm that the packages you have shipped from the Country of origin match your customs forms.
Can I send money inside a package?
No, this is not allowed. Many shipping companies agree that shipping money inside a freight is not permitted. Also, a stolen parcel with some money inside isn't mainly a pleasant surprise for the sender. Cash is a specific item on the list of prohibited items not suggested when shipping with freight companies.
What happens if you don't pay customs charges?
You may wonder what might happen if you do not pay the total customs clearance cost. There's the only thing that could happen. If not paid, you might be caught, and after that, you must pay not just the duty payments but also penalties that might not be less than equal to customs duty and redemption fine for getting your item back.
At import ports, your goods will also not be delivered to you unless you pay the custom import duties and follow the customs rules and customs laws.
When needing a customs broker and Customs clearance?
Customs clearance needed for all the shipments that import or export from one Country. Even Though they are tariffed-free items, they need to do custom clearance.
Conclusion
Need help searching for a licensed customs broker to help you clear customs and pay import duties, and do everything for Door to door delivery of your shipments from China? Contact us today to free your hands but only be keen on growing up your business.