Wouldn't it be awesome if all packages could be shipped through the standard post service? As an entrepreneur, you have perhaps come by your fair share of oversized packages or heavy packages—and you know that shipping them can surely be more challenging than shipping standard packages.
Although you are seeking the cheapest way to ship, you still like your shipment to arrive safely and in one piece. This article will talk more about how to ship large packages and more.
What Should Be Considered When Shipping Heavy Items?
Before you start shipping heavy packages, you first need to make sure they are secured and packed in the right packaging. Once that is done, there are a few more things you must think about before sending them to shipping agencies.
Dimensional weight
This is a new concept, and it happened because courier services were losing money on big but light items. You see, dimensional weight is the theoretical weight of the package.
Depending on how much volumetric space the oversized packages occupy, they will calculate how much it would weigh by applying for their minimum density number and charge you for whichever is costlier (the dimensional weight or actual weight).
Fragility items
You may like to pick a carrier that prides itself on dealing with fragile items instead of focusing on faster transit times, which might jeopardize parcel shipping.
The origin and destination of the package
Whether you ship heavy packages or not, carriers will utilize the origin and destination of the package to compute which shipping zone you are shipping to. It will be higher if it's further away. The farer the shipping zones, the higher will be the shipping costs.
Carrier's rules
Major carriers have their rules, and the one you utilize will impact your shipping cost, depending on your shipping. A few carriers are more friendly than others regarding fragility, size, and weight.
Shipping service being used
Are you planning on providing international shipping? Two-day shipping? Next-day shipping? Overnight? Each of those is essential to consider when picking a freight shipping company.
Shipping Methods for Large Items and Heavy Packages from China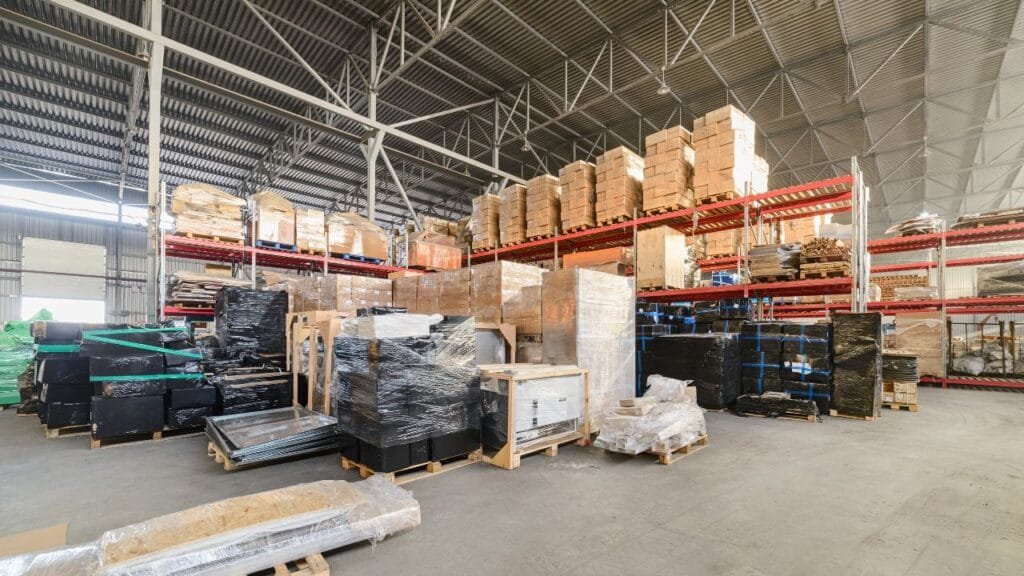 Some major companies will be in the heavy package and oversized shipping game. Each option provides at least one good option for specific types of packages, but not all are cost-efficient air freight options.
Below are some freight shipping options you can consider.
Express Door-to-door Shipping from China
Priority Mail Express is the perfect option if you wish to get the parcel to its destination as fast as possible.
DHL
The heavy shipping options of DHL are perfect for international shipping, including expedited shipping.
UPS
UPS has numerous shipping services, such as USPS mail types, including overnight delivery.
FedEx
FedEx has a few heavy and oversized shipping services such as Ground (1 to 7 days) and Freight (economy or priority).
Air freight combined with express freight
This parcel shipping option involves sending urgent air freight from China to the destination airport by air freight from the destination airport to the final address by the Express company.
DHL owns, co-owns, and even partners with numerous airlines across the globe. It provides an air freight service where your freight shipments and consolidated freight gets added to different flights scheduled along major routes, and it provides door shipping.
Ocean freight combined with express freight
Like the air freight option, DHL provides an ocean freight service that carries international shipments overseas on different ocean carriers. They provide Less Than Container and Full Container and a variety of special options.
How To Calculate the Shipping Cost of Shipping Large or Heavy Items
Calculating the shipping costs for oversized package or bulky items is quite easy. You must measure the dimensions and weight of the large packages, then use your carrier's calculators or reference their pricing page to calculate the shipping costs.
How Much Does It Cost to Ship Heavy Items from China?
There is no definitive answer to this question, as the cost of shipping heavy items from China will depend on several factors, including the weight and size of the items being shipped and the shipping method used.
Some common costs include packing materials, pickup fees, customs fees, freight fees, and any additional fees associated with specialized handling or shipping requirements. Additionally, it may be helpful to shop around for quotes from multiple shipping companies to compare prices and find the best deal for your needs.
6 Tips for Shipping Large and Heavy Items from China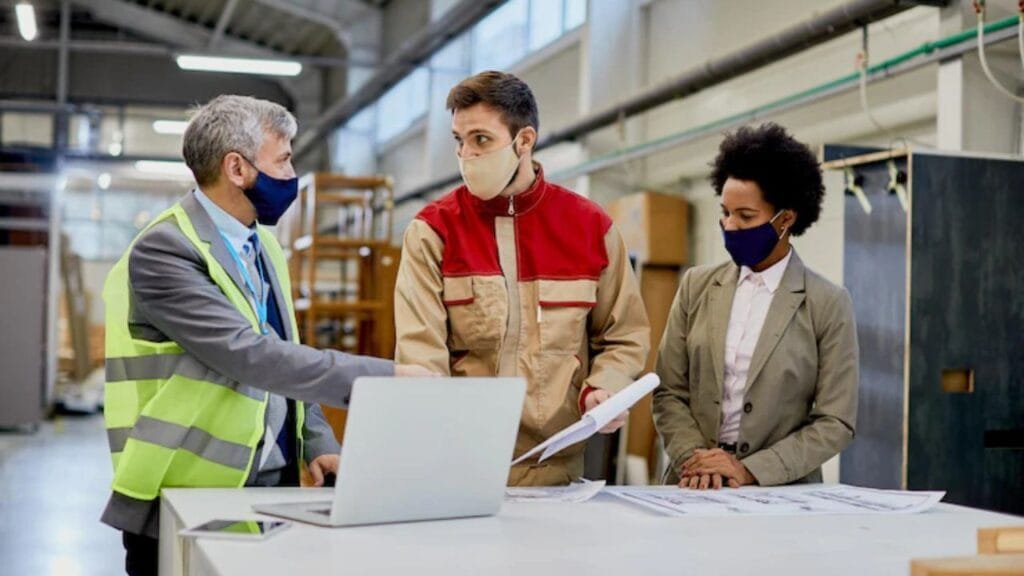 Are you looking for more tips on how you can start shipping heavy items? You must do some things to guarantee a smooth shipping experience with shipping large and heavy items to your customers. They include:
1. Choose an experienced freight forwarder
Always consider the expertise of the freight forwarder you'll going to pick when choosing the cheapest way to ship heavy boxes. These freight forwarders have experienced it all and can offer the best shipping solution and shipping method for you.
2. Compare several carriers and freight forwarders before making a final decision
You must compare shipping rates from different large-item shipping companies to find the ones that provide the cheapest way to ship your fragile shipments. The ideal way to do that is to use a shipping rates calculator to compare transit times and shipping rates from various postal services.
3. Use high-quality packages
Due to their shape, size, and weight, heavy-weight packages are subjected to shocks, bumps, and possible drops than smaller, new boxes. It's good that you use heavy-duty packing tape and package the large and heavy items to endure transit shocks using corrugated cartons.
4. Buy insurance
If you like to ship heavy packages, remember that these are likely big-ticket items like gym equipment. You don't want those who suffer the loss in case the package is lost or damaged, right? Ensure your postal service is covered with a shipping insurance policy to stop this.
5. Buy appropriate packages
Naturally, larger and heavier items need stronger packages. Always use new boxes when shipping heavy items, as secondhand boxes may have some wear and tear on them.
6. Reduce package weight
Heavier packages are costlier to ship. You cannot lower your product's weight, but you can utilize lighter packaging to cut ground shipping costs. Below are some ways to lessen package weight:
– Design custom lightweight packages that fit the products perfectly
– Use lightweight cushioning like bubble wrap or air pillows
– Pack the items in corrugated boxes
What Is the Cheapest Way to Ship Heavy Items from China?
It's hard to believe, but there's no cheapest way to ship heavy-weight items. Most factors come into play, such as package weight, dimensions, dimensional weight, the type of items, and whether or not you have an inventory.
A dependable delivery service partner can help you find the cheapest way to ship heavy items.
What Can DFH Help with Large and Heavy Items Shipment?
Shipping heavy international shipments take planning. That's why you must not go alone but leave it to the heavy-weight package experts at DFH. Outsourcing your heavy-weight ground shipping to use means we will work all the technicalities for you and find a fast and easy shipping way to ship heavy items and international shipments.
Conclusion
Shipping heavy and oversized items involve far more complexities than you might have thought. The worst part is that your business might incur substantial losses if you do not take the time to do the necessary calculations and consider all the factors.
You are all set if you have a dedicated team with a skill set that could optimize your heavy item fulfillment. DFH is your top choice.
FAQs About Shipping Heavy Items
Does FedEx ship heavy items?
Yes, they do. FedEx Home Delivery and FedEx Ground Services allow businesses to ship packages up to 150 pounds up to 165 inches in length plus girth and 108 inches in length.
What is the best way to ship large items from China?
Express shipping is the fastest shipping option but also the most expensive one. The shipping companies are UPS, FedEx, and DHL.
Will UPS ship large items?
You can ship bulky items with UPS, but the minimum billable weight is 90 pounds, and you'll get an added cost for big packages whose lengths exceed 130 inches or 96 inches combined.
How do I ship oversized items?
Search for a Freight forwarder which with services for oversized items shipping. Then everything will be very easy.
How long does heavy shipping take?
Transporting oversized packages and heavy items needs a bigger space for delivery. Therefore, many companies like FedEx freight and UPS freight prefer roads for transport.
Road transport takes at least three to five days to deliver goods. If the products are smaller, you have other options like air transport that takes a shorter time.
What is the heaviest thing you can ship to UPS?
You can send oversized packages in UPS that weigh up to 150 pounds, can be 165 inches in girth, and combined length can be up to 108 inches in length, and wight a big size-to-weight ratio that needs special pricing and dimensional weight calculations.
What is considered a large shipment?
A package will be considered a large shipment if it exceeds the weight limit of 150 pounds. It must exceed 108 inches in length and exceeds 165 inches in length and girth.
Who is the cheapest for shipping heavy items? (DFH)
Are you ready to find the cheapest way to ship heavy items? DFH is the cheapest way to ship heavy items from China and other parts of the world. Our freight professionals will handle your shipping process and ensure you ship items in the right shipping zones.
Call us today to get started!