Are you sending your cargo internationally? It's well known that ocean freight forwarding is an option that provides shippers with transportation services at a cost-effective price point.
As one of the oldest shipping solutions for freight transportation, ocean freight is also one of the most accessible since waterways and oceans cover most of our planet.
In case you didn't know yet, the international shipping industry carries over 90% of the goods shipped around the globe. However, with alternative options, like rail, road, and air transportation, why must you consider ocean shipping?
What is Ocean Forwarder?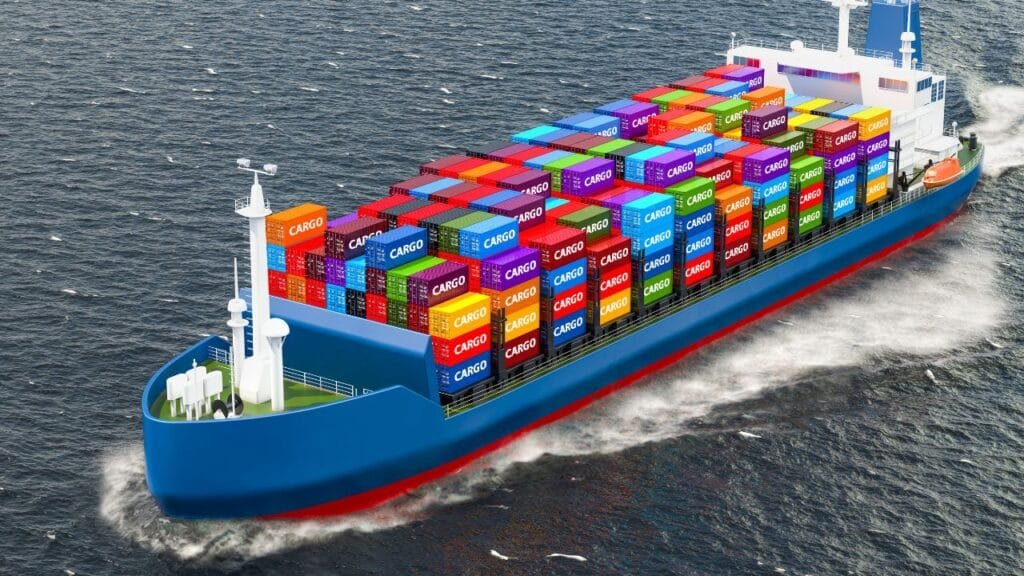 Ocean freight forwarders are logistics experts helping coordinate the movement of goods via maritime shipping. The main function of an ocean freight forwarder is to function as the middleman between businesses wanting to find an efficient service for international ocean shipments for their project cargo and the Vessel-Operating Common Carriers (VOCCs) who wish to find cargo to ship.
The freight forwarding company uses its global network with VOCCs to help project cargo owners rent space on the VOCC's ship, enabling VOCCs to bypass negotiations with thousands of cargo owners renting space on any given voyage.
They will help track your shipment status for you, handle the cargo insurance and ensure your package reaches the final destination.
You may also have interesting for the costs of ocean freight cargo insurance. Check here.
What Services Does Ocean Freight Forwarders Offer?
We have a guide you before to tell you how to find a Freight Forwarder and everything about Freight forwarders can do for you and the benefits. Check here.
Ocean freight services can be grouped into less-than-container load (LCL) and full container load (FCL) services. With the former, several shippers are packed into one full container load.
That indicates more work for the forwarder. Added paperwork and the physical work of consolidating different shipments into a container before the deconsolidation and main transit of the shipments at the other end.
Less container load takes more time to ship than an FCL shipment. Let an extra one or two weeks for less than the container load (LCL) is suggested.
How to Calculate Ocean Freight Rates?
The base of cost calculation in ocean shipping depends on the type of movement. It's either CBM/Ton or container. For Break-Bulk and Bulk freight, it's in CBM or Ton. The same thing applies to LCL shipments. However, when the cargo is containerized, it will depend on the shipping container used.
For shipments calculated by volume and weight, in ocean freight solutions, the ratio is 1:1, meaning each Ton equals one cubic meter. but not all products are the same. This is a full guide to Ocean freight, everything you need to know.
Other factors should be considered, such as Port of Loading, Port of Discharge, Commodity, Shipping Container Type, and Time of Shipping.
Do Air Freight Forwarders Charge Much Higher than Ocean Freight Forwarders, and Why?
Is air shipping services or ocean freight forwarding services? For most businesses, the cost can be a crucial factor impacting the decision to ship by the ocean or air freight.
Shipping your items through the air is more expensive than ocean freight forwarders. You can expect to pay between five to six teams more to ship by air versus ocean freight forwarding.
With both ocean and air, shipping rates and duty fees are directly associated with the cargo weight, the distance being shipped, value, and dimensions. Normally, bigger and heavier shipments are often cheaper to ship through an ocean freight forwarder, while smaller shipments are better to ship through air.
The Top 10 Ocean Freight Forwarders from China to Worldwide
Looking for some freight forwarders, you can hire for your sending your shipment around the world? Remember that the best freight forwarder not just offers competitive prices and great freight quotes, and additional services, but they also offer dependable customer support.
If you are doing business in China, you must work with a freight forwarder to ship your goods internationally. Choosing a qualified and appropriate freight forwarder in China is essential to operate a successful business.
You will find a wide array of freight forwarder agencies and customs brokerage working in China. Here are some of our recommendations for freight companies.
All the crucial aspects of ocean freight forwarding are discussed above. For now, you must have a clear mind about how to choose a freight forwarding company. And you can also pick one from the top Chinese freight forwarding company.
Final Thoughts
DFH Global Logistics is one of the reliable freight forwarding companies in China that can ship your goods worldwide. We don't simply focus on ocean shipments, but we also offer air shipping, land freight, express freight, and many more. Our company has built a powerful reputation for offering in-depth experiences, and you can only expect the best from our team.
With DFH, all the headaches of calculating and choosing the best seaports will disappear if you want to start shipping your goods from China overseas. Feel free to get in touch with our team today to get started.