Transporting goods from China to your final destination can be daunting and exhausting.
There are many things to consider, such as choosing the right freight forwarder, evaluating their costs, and ensuring your goods are shipped safely and on time. However, gaining access to the right information and tips can make these processes much more straightforward.
So, get strapped in as we provide every detail on finding and selecting a freight forwarder in China so you can be confident your goods are in safe hands.
Ready? Let's dig right in!
What is a Freight Forwarder?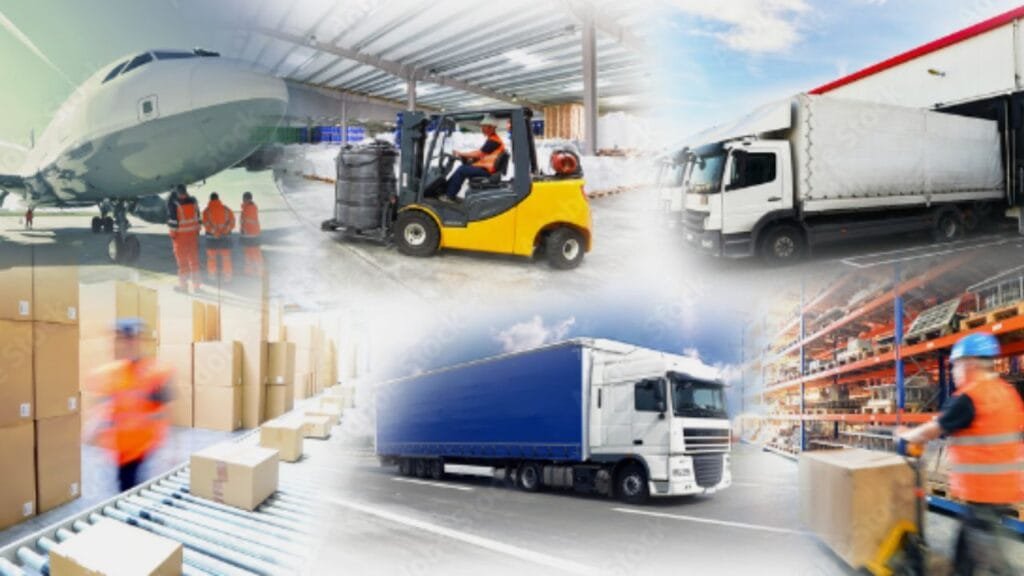 A freight forwarder is a professional company that specializes in arranging the transport of goods by land, air, or sea.
They act as an intermediary between the shippers and the final carriers of the goods. They are also responsible for coordinating all aspects of the shipment, from procurement and booking to tracking and delivery.
Freight forwarders are an essential part of the global supply chain, and their services are used by businesses of all sizes, from large corporations to small home-based businesses.
Whether you're shipping a single pallet of goods or a full container load, a freight forwarder can help you get your shipment where it needs to go.
What Services can China Freight Forwarder provide for you?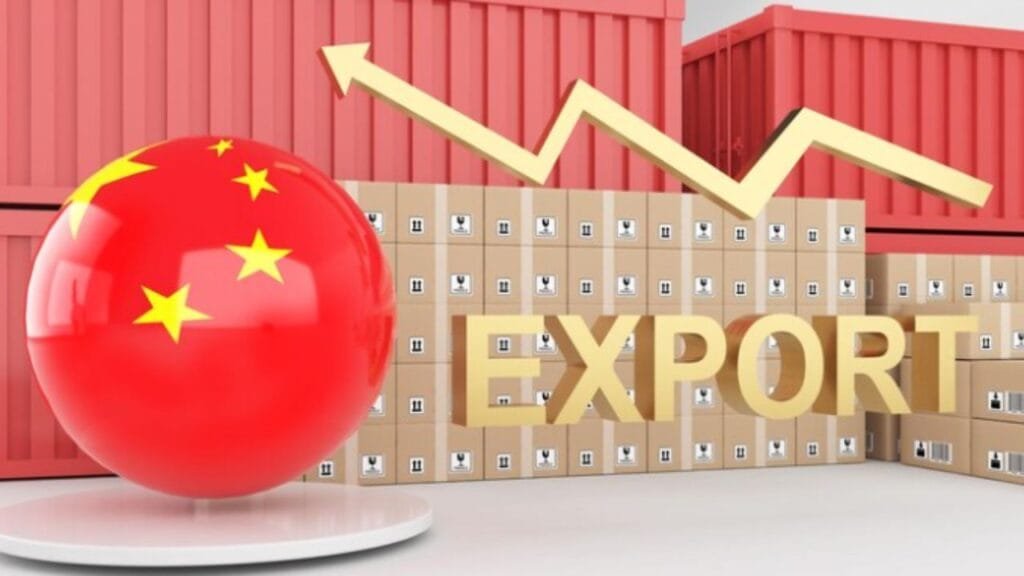 A good China freight forwarder will offer a range of services that can simplify your shipping process and make it more efficient.
These services include:
Express freight
Express freight is a term used to describe time-sensitive shipments that need to be delivered quickly, often within 24 hours or less. This type of shipping typically has higher costs than standard shipping methods.
Express freight is perfect for those who need their goods (typically smaller quantities) delivered to their destination quickly and smoothly, according to schedule and requirements.
Air freight
Air freight involves loading the goods onto an airplane and flying them to the destination airport. It is another great option for high-value or time-sensitive items. Airfreight is a faster but more expensive option for shipping goods from China.
Ocean freight
Ocean freight is one of the most popular ways of shipping goods from China. It involves loading the goods onto a cargo ship and transporting them to the destination port.
While this option is often cheaper than air freight, it can be generally slow and susceptible to delays arising from weather conditions.
Shipping from China to the FBA center
This is a service offered by freight forwarders that allows you to send your goods from China to an Amazon fulfillment center (FBA).
It is a great option to consider if you're looking to save on shipping costs and want your goods to be stored and processed by Amazon. Amazon will take full responsibility for shipping your products to your customers.
Rail freight
Rail freight, also known as train shipping, is an economical and efficient way to transport heavy goods over long distances. Goods are loaded onto a train and transported to a depot or port. From there, they are transferred to another vehicle for delivery.
It offers a more extensive range of destinations than shipping by sea. It's also environmentally friendly, as it produces fewer emissions than other modes of transportation.
However, rail freight can be slow and unpredictable, so it's not always suitable for shorter shipments.
Truck freight
Truck freight is a type of cargo transportation by road. The truck driver may have to make multiple trips to complete the delivery. This is in contrast to rail or air transportation, which involves a single trip from the originating point to the destination.
Truck freight is generally less expensive than air freight, but it takes longer for products to arrive when they are shipped by truck. This is because trucks can only travel on certain roads and highways and have speed limits in most countries.
If you choose DFH as your freight forwarder in China, you'll also get exclusive additional services reserved especially for customers. These extras are useful in saving on shipping costs. They include:
Help to buy Insurance
Buying shipping insurance is very advisable for high-value shipments to safeguard against losses arising from accidents. DFH will help buy insurance for clients at very low prices with no extra charge for handle fees.
Free Charge relabeling
DFH would help relabel all your goods and arrange them according to their weights and destinations to avoid confusion during freight forwarding.
Free Warehousing
50 days of free warehousing- Sometimes, you might buy goods from different suppliers and need to wait for them all to arrive before shipping. Need a warehouse to stockpile your goods? Not to worry. DFH offers 50 days free of charge warehousing, allowing you enough time to have all your goods gathered together before shipping them out.
Customs Clearance
Customs Clearance- It might be your first time importing from China, and you might come up with issues regarding Customs declaration. Don't worry. DFH can help you export goods from China and provide you with the destination country entry customs declaration, so you can easily pick up your goods in any country.
Free charge pack and repack
DFH helps to cover every cost of additional materials needed for packing goods and the payment for time spent by workers repacking goods. DFH will help Pack and Repacking your goods for free.
Free charge for checking suppliers and goods
We can also act as third-party inspectors for you by helping to check out your goods from the suppliers. We'll ensure that the right documents and pictures are provided to you before you pay off the suppliers, ensuring that what you want is exactly what you get. DFH does this for free.
Free Charge Pick up & Freight Consolidation
Free charge picks up within China Mainland- One of the best advantages of cooperating with DFH is that we offer free pickup services from any city within China mainland. This saves you all the cost of moving your shipments from the suppliers to our warehouse.
Why do you need a freight forwarder when importing from China?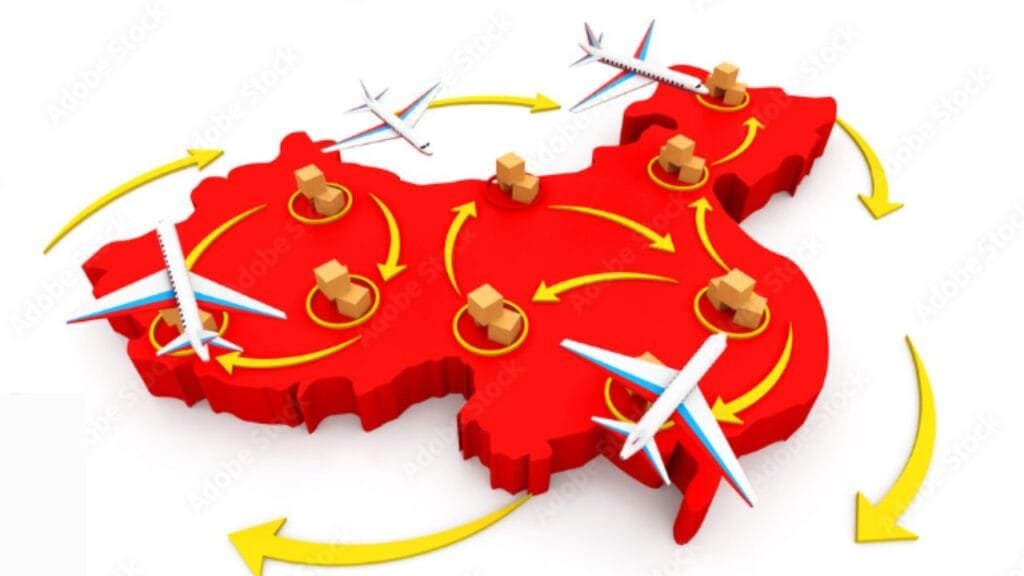 As we mentioned above, if you ship from China to the over Sea and can get the extra services from china Freight forwarders, There are a number of reasons why you might need to use a freight forwarder when importing goods from China.
Here are just a few:
Hassle-free logistics
A freight forwarding company works with you to make the process of importing from China much smoother and less stressful. Since the freight forwarders are experienced, They should know everything about shipping from china. So if you cooperate with a China freight forwarder. They Must provide you with anything you need for your shipments, And Of course, they will free your hands, let you focus only on growing your profits.
Cost-effective
A freight forwarder can help to consolidate your shipments and take advantage of economies of scale, saving you money. Since they have established relationships with various suppliers and carriers, they can also negotiate with shipping lines and other service providers on your behalf to get the best rates.
Language advantage
If you don't speak Mandarin, working with a freight forwarder who does can be a huge advantage. They can communicate with your Chinese suppliers on your behalf and help negotiate better rates and terms
Handle paperwork
Another reason why a freight forwarder is necessary is that they can handle all the paperwork and logistics involved in moving your consignments from China to your destination. This means you don't have to worry about customs clearance, loading/unloading containers, or other chaotic scenes involved. All of these steps can handle by your freight forwarding companies.
Save time for your shipments
An Experienced freight forwarder should have many shipping routes to meet different shipments' requirements. So if you cooperate with freight forwarding companies, they should always recommend you the best shipping route with not only good shipping rates but also good efficiency.
Valuable advice and guidance
Finally, freight forwarders are experts in the field and can provide valuable advice and guidance on issues such as customs regulations.
In short, using a freight forwarder can save time, money, and unnecessary hassles when importing from China.
Things to note when choosing an international freight forwarder in China
International cargo involves the knowledge and fields relating to international trade, international logistics, and export clearance. To understand customers' needs, the employee should be well equipped for the international freight transport business. When you decide to choose a representative freight forwarders, there are several important factors to take into account.
The agency must be legally registered.
Informally registered individuals represent integrity. In such cases, you may have the option of filing a legal claim. In the case of non-registered people, he doesn't have limitations. If something goes wrong and your husband is not interested in it, then you are likely in a very embarrassing position. In this context, if choosing a Chinese freight forwarder, it must always be verified if this is legally licensed. Give the man valid documentation that demonstrates his competence, like a company license and a business permit.
You Must clear the advantages of the freight forwarder that you choose to cooperate with.
In China Mainland, there are many different kinds of foresight forwarders. All of them with their advantages to service their clients for shipping from China to Oversea. Some are good in shipping efficiency, some are good in the shipping price, some are good in accepting different kinds of packages, and the rest are good in helping you handle many things before and after shipping. So before deciding on the freight forwarders, clear what benefits the freight forwarding companies that you choose can bring to you. Then you will make the right decision.
With Good Reputation or not.
When choosing a Chinese freight forwarder, you can check their reputation first. There are different ways to find out how reputable the Chinese freight forwarder you want to work with is. Such as checking their website, learning from their standard clients' team. and searching on the internet. A Reliable Chinese freight forwarder should have various good reviews on the Internet。
Confirm that the freight forwarder you choose knows your product or not.
Every good Chinese freight forwarding company ships large qty goods from China to oversea every day. Before you choose your own cooperative freight forwarding companies as your business partner. Please ask them if they have experience shipping your products from China or not. If Yes, they will be much helpful for recommending good shipping routes and saving shipping time. If not, they may delay your shipments by choosing the wrong shipping route. Because different products with different shipping requirements, such as goods with batteries and without batteries, Goods with internationally famous brands and without brands, Every element is important to influence the shipping time and cost. So if you find a reliable freight forwarder and with good shipping experiences for your goods as well, that will be a great help for your business.
Customs clearance ability.
Since all the shipments exported from China need to do customs clearance, your cooperated Chinese freight forwarder with rich experience in Customs clearance will deeply save your shipping time. A smooth customs clearance takes only a few hours, while a bad one can take days, weeks, or even months.
Communication is key
Choose a qualified Chinese freight forwarder that is not only bilingual (Mandarin and, of course, your language) but is also responsive and easy to communicate with so that you can stay updated on the status of your shipment at all times. Working with international freight forwarding companies that communicate without barriers can make you always happy. That will help your business.
Good supply chain
Regarding freight forwarding, having an excellent supply chain network is essential. This is because they need to have access to various shipping routes, transportation options, and customs brokers to get goods where they need to go. This will ensure that your shipment stays on track and arrives on time.
Find out if the freight forwarder offers shipment tracking
This will allow you to keep tabs on your goods and ensure they are on the way to their destination safely and on time.
Warehousing Ability
Most time, you may not purchase from one china supplier but several, So there should have a local freight forwarder in China that can help you do the warehousing. If you can find and hire such a freight forwarding company with free warehousing service, That will be much more convenient for you to collect from different suppliers and send out goods together, Which means save enormous costs on Warehousing.
Can help to buy Cargo Insurance or not.
Chinese exporters and importers need to purchase cargo insurance for high-value shipments or even per shipment. While you know if your cooperative Chinese freight forwarders can help to buy, it will be a much lower cost than you handle by yourself. Because the local freight forwarders must help buy cargo insurance services for all their other clients. They should get a big discount from China insurance company.
Can help to Pack and Repack it Free Charge or Not?
You Know China is a big Country. If you buy from different supplies in one time and have one trustworthy freight forwarder to help you do the freight consolidation. Then all the suppliers must send their goods to the warehouse of your Chinese forwarder warehouse first. Boxes may be broken and a little damaged during domestic transportation. At this time, if your Chinese forwarder can handle this at their warehouse directly instead of sending back to your suppliers to change cartons. That will make your total shipping cost lower and shipping time shorter.
With Free Labeling and Relabelling services or not.
Most time, the suppliers help to label under your requirements. While shipments to the FBA center may need Extra labels, which you don't want to let your suppliers know. in this case, if your local freight forwarder can help to relabel before goods go out of china. That will help you protect your customers' information and save more time on shipping.
The employees of the freight forwarder must have a certain foreign language foundation (especially English)
For a Freight forwarder in China to work with foreign clients, it should be familiarized with the major ports worldwide. It must learn English for certain service requirements at the destination port. They often communicate with their foreign customers and meet foreign customers who require particular requirements in international trade. These require the staffing of international freight forwarding companies that can understand foreign customers.
Best Ways to find freight forwarding companies in China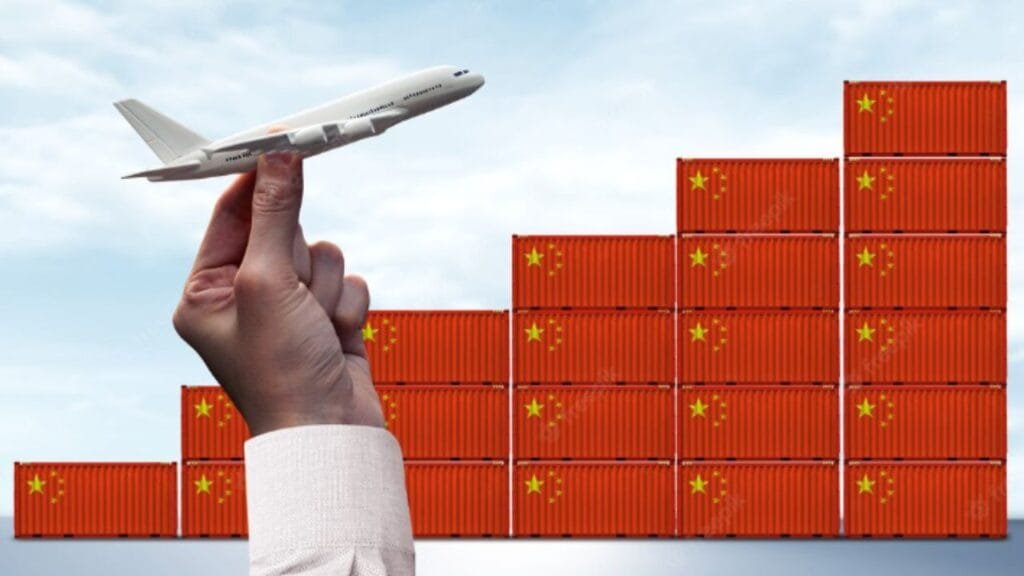 There are many great ways to find international freight forwarding companies in China, and one with experience shipping to your destination country. To help you save import and export costs, Finding the best freight forwarding companies is the first step toward your success in international shipping.
Here are some tips for your reference when choosing a suitable freight forwarding service from different freight forwarders in China:
Online research
One option is to search on different platforms such as Alibaba, global courses, linked in, and other platforms for freight forwarders that have experience shipping to your destination country.
Ask for recommendations
Talk to other businesses or friends that have shipped goods from China already in the past– they may have some great recommended freight forwarders for you.
You can also contact a trade association or chamber of commerce in China and inquire about finding a reputable freight forwarder.
Check reviews
Once you get some names, check each one out to see if they are reputable and have good reviews. A simple Google search will reveal any red flags about a particular company. If there are lots of complaints, move on to the next company on your list.
Get quotes from multiple companies.
Also, you should get multiple quotes and compare prices and services before deciding. Compare them one by one and find the freight forwarder among them you feel best.
Research
You can contact each company directly to get more information about their services, insurance, pricing, existing fixed freight volume, and more to be sure they align with your needs.
All in all, it's essential to conduct proper research to ensure that you're choosing a good Chinese freight forwarder that will provide good service at a reasonable price.
How Much does it Cost to Freight forwarders from China to FBA?
The cost of freight forwarding from China to an Amazon Fulfillment Center (FBA) can vary depending on certain factors like the size and weight of your shipment, the shipping method you choose (air, sea, or land), and the distance your shipment has to travel.
Generally speaking, express shipping methods like airfreight will be more expensive than slower methods like ocean freight.
We recommend contacting a few freight forwarders for quotes to estimate how much it will cost to ship your products from China to an Amazon Fulfillment Center.
Be sure to provide them with all your shipment details (size, weight, dimensions, etc.), so they can give you an accurate quote.
Who is the Best freight forwarder in China?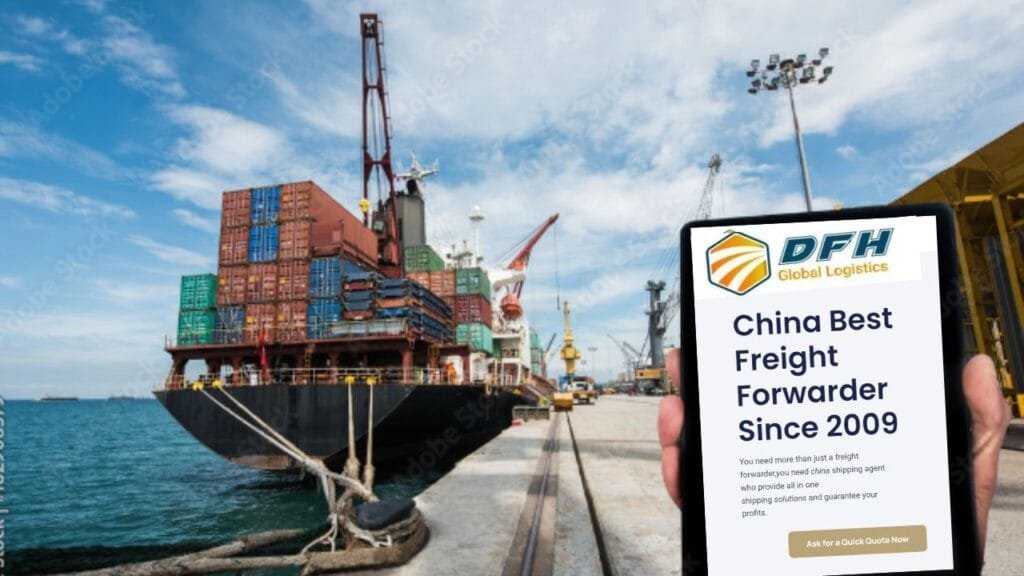 DFH is a leading forwarding company in Shenzhen, China, and has been providing quality services for international shipping since 2009. We offer competitive rates and fast delivery service to our customers.
If you are looking for a reliable and affordable forwarding partner from China to arrange your shipments from China to Oversea, DFH is the best choice.
Our key Services:
International Air Freight

Rail Freight services

International ocean shipping services

Ship To FBA

Express Freight

Door-to-Door Shipping

Customized solutions.
Other services you can get by cooperating with us:
Help to buy Insurance.

Free charge relabeling

50days free warehousing.

Customs clearance

Free charge pack and repack

Free charge checking suppliers and goods

Free charging Pick up within China Mainland.
What does a good Chinese freight forwarder bring to you?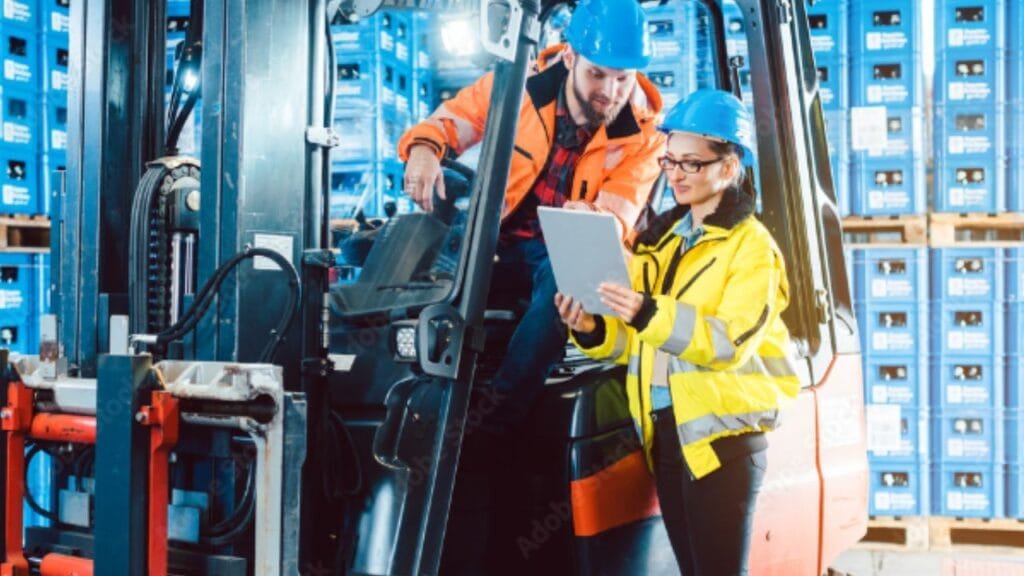 When it comes to shipping goods from China, you want to make sure you choose a reliable and experienced freight forwarder.
A good Chinese freight forwarder will have a deep understanding of the Chinese market and will be able to navigate the complex bureaucracy involved in shipping goods out of the country.
They will also have a network of trusted partners in China, including manufacturers, logistics companies, and customs officials. As a result, they will be able to get your goods shipped quickly and efficiently, without any delays or complications.
In addition, a good Chinese freight forwarder will also be able to provide you with competitive rates, ensuring that you get the best value for your money. So if you're looking to ship goods from China, be sure to choose a reputable and experienced freight forwarder.
Conclusion
If you're looking for a stress-free way to get your goods shipped from China to your desired destination, look no further than using a local freight forwarder and legally registered company in china. By researching and finding the right freight agent for the job, you'll save money and time while ensuring that your shipments are handled correctly.
Our team at DFH has the requisite experience and reputation as China freight forwarders. We help European and American importers every day to handle their shipments from China to outside. if you are one of the European and American buyers, Don't hesitate to contact us today for smooth shipping services. We'll take care of everything for you!
FAQs about how to find a freight forwarder in China
How do I find a Chinese freight forwarder?
If you're looking for a Chinese freight forwarder, the best place to start is by asking your Chinese suppliers if they have any recommendations. Alternatively, you can search online for Chinese freight forwarders that specialize in shipping to your country. Once you've compiled a list of potential forwarders, be sure to get in touch with each one to get quotes and ask any questions you may have. When choosing a China-based freight forwarder, it's essential to choose one that is reliable and has experience shipping to your country. International shipping can be complicated, so it's crucial to work with a forwarder that you can trust to get your shipment delivered on time and without any problems.
What are the most important criteria for selecting a freight forwarder?
There are many different freight forwarders to choose from, so how do you know which one is right for your business? The most important criteria to consider when selecting a freight forwarder are experience, reputation, and cost.
experience: It's important to select a freight forwarder that has significant experience shipping to and from China. The more experience a freight forwarder has, the better they will be able to navigate the unique challenges of the Chinese market.
reputation: You should also look for a freight forwarder with a good reputation. ask around to see if anyone you know has used their services before, and read online reviews to get an idea of what other customers have thought of their experience.
cost: Finally, you'll need to consider cost when selecting a freight forwarder. Be sure to get quotes from multiple providers so that you can compare rates. Once you've considered all of these factors, you'll be able to select the right freight forwarder for your business.
What question should I ask a freight forwarder?
Asking the right questions is essential when choosing a freight forwarder. After all, they will be responsible for ensuring your shipments arrive safely and on time. Here are some key questions to ask a potential freight forwarder:
– What experience do you have shipping to China?
– What kind of insurance do you carry?
– What are your rates?
– What is your process for tracking shipments?
– Can you provide references from other clients?
By asking these questions, you can better understand whether a particular freight forwarder is the right fit for your needs.
What are the benefits of using a freight forwarder?
There are many benefits to using a freight forwarder, but perhaps the most important is that they can save you a lot of money. Using a freight forwarder, you can ship your goods via sea or air at a fraction of the cost of shipping them yourself. Additionally, freight forwarders have established relationships with carriers, which means they can often get discounts that you wouldn't be able to get on your own. In addition to saving you money, using a freight forwarder can also save you time. They will handle all the paperwork and documentation associated with shipping your goods, so you can focus on running your business. And finally, freight forwarders can provide valuable insights into the shipping process, which can help you avoid delays and other problems. So if you're looking for a way to save money and time on shipping, using a freight forwarder is a great option.
How does a freight forwarder work?
A china freight forwarder will be your middleman between you and the Chinese supplier. They will typically handle all of the necessary paperwork and arrange shipping for your goods. In some cases, they may also provide warehousing services. This can be a valuable service if you don't have the space to store your goods or if you want to consolidate multiple shipments into one container to save on shipping costs. Working with a china freight forwarder can help make importing goods from China much smoother and less stressful.
How much does a freight forwarder charge?
A china freight forwarder typically charges between 2 and 5 percent of the total cost of the shipment. The final cost will depend on the size and weight of the shipment, as well as the distance it needs to travel. The freight forwarder will also charge a fee for any storage or handling required. For example, the freight forwarder will charge a loading fee if the goods need to be loaded onto a truck or train. In addition, the freight forwarder may also charge a fee for paperwork, customs clearance, and insurance. As a result, getting a quote from a china freight forwarder is important before shipping your goods.